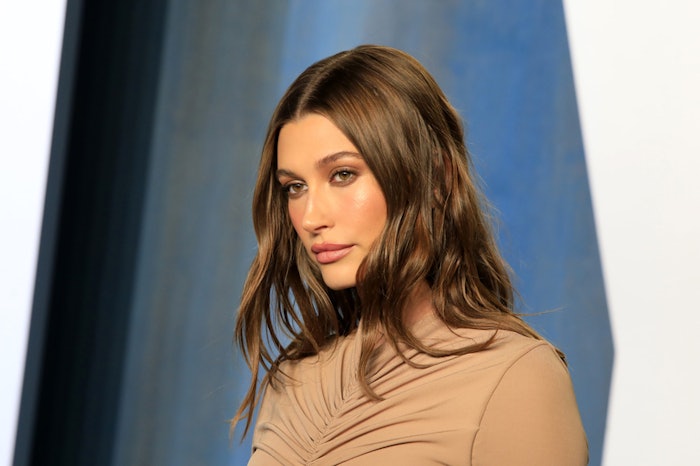 New research finds that model and social media influencer Hailey Bieber is the world's most popular celebrity makeup inspiration for 2022, with searches for her makeup looks increasing by 421% compared to last year.
Analysis from SpaSeekers, a spa booking site, used a combination of Google searches and TikTok data to determine which celebrity's makeup look was popular in 2022.
No surprise that Bieber topped the list. She is responsible for popularizing several beauty trends, including glazed donut skin and nails as well as brownie glazed lips. This year she also launched her own controversial skin care brand, Rhode.
In addition to Bieber's makeup looks gaining a 421% increase in Google searches this year, videos with the hashtag #HaileyBiebermakeup received 167 million views on TikTok.
Fellow influencer and model Bella Hadid ranked second in the study. Views for hashtag #BellaHadidmakeup on TikTok reached almost 61 million, while searches for Hadid's makeup routine are 52% over last year.
Hadid's makeup looks often feature 90s-inspired brows and contour-sharpened cheekbones.
Swedish influencer and fashion brand founder Matilda Djerf rounds out the top three with searches for her makeup regimen up 133% and TikTok views hitting 6.5 million this year.
Djerf is known for her fresh beauty look. One of her signature looks is a strong pink blush across the cheek and nose.
French-American actress and model Lily Rose Depp is the youngest celebrity to make the list. The 23-year-old has 21.4 million views of her makeup looks on TikTok and a 24% increase in searches this year.
Her French-influenced makeup style includes natural fluffy brows, smoky brown eyes with heavy eyeliner and nude lips with a slightly darker lip liner.
Reality star Khloe Kardashian ranked eighth on the list. Searches for her glam looks have increased 90%, and the hashtag #KhloeKardashianmakeup has 1.5 million views on TikTok.
This year Kardashian has been rocking bronzed skin, sculpted cheekbones, full lashes and a beauty spot.
Singer Lizzo earned the No. 10 spot on the list, with 129% increase in searches for her beauty looks and 145,900 TikTok views.
During her world tour in 2022, she sported bold makeup looks, including pops of green, blue and pink eyeshadows and striking glitter lips.
Other celebrities who made the list included Selena Gomez, Taylor Swift, Rihanna and Blake Lively.
Most Popular Celebrity Makeup Inspirations for 2022
Rank         Celebrity                   % Increase in Google Searches               TikTok Views
1.              Hailey Bieber                421%                                                            167,200,000
2.              Bella Hadid                   52%                                                               60,800,000
3.              Matilda Djerf               133%                                                              6,500,000
4.              Lily Rose Depp            24%                                                                21,400,000
5.             Selena Gomez             22%                                                                12,600,000
6.             Taylor Swift                  86%                                                                3.000.000
7.             Rihanna                        22%                                                                9,500,000
8.             Khloe Kardashian       90%                                                                1,500,000
9.             Blake Lively                  23%                                                                2,900,000
10.           Lizzo                             129%                                                              145,900