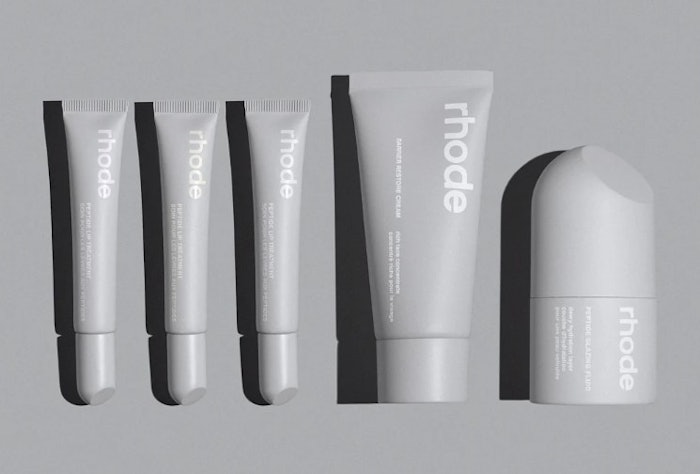 Hailey Rhode Bieber has launched Rhode, a skin care brand featuring three products. 
The collection includes:
Peptide Glazing Fluid: A light-weight gel serum said to visibly plump and hydrate to support a healthy skin barrier.
Barrier Restore Cream: A rich but light-weight cream moisturizer said to comfort, soothe and restore the skin barrier. 
Peptide Lip Treatment: A restorative lip treatment that is said to leave lips looking glossy and works to protect and nourish dry skin. This product is available in three different scents (watermelon slice, salted caramel and fragrance-free).
Rhode products are made from clean, high-performance ingredients at efficacious levels. 
They are suitable for all skin types.