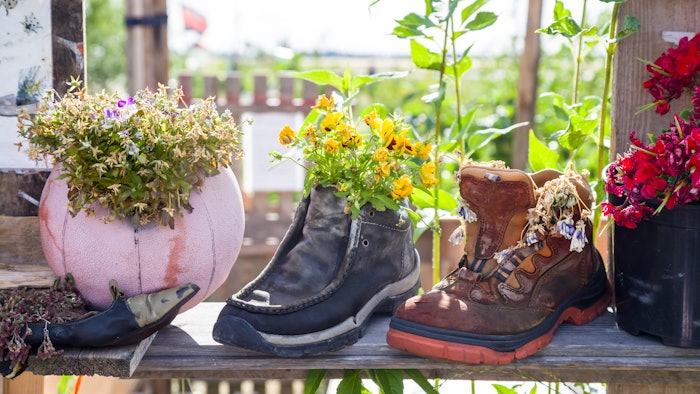 Sustainability trends has garnered interest in the upcycled cosmetic ingredients market. With progress being made in research and expansion of the full utilization of ingredients, the option to upcycle ingredients is becoming more viable.
According to alliedmarketresearch, the estimated market size of upcycled cosmetic ingredients was valued at $231.5 million in 2021 and expected to reach $433.5 million by 2031, growing at a CAGR of 6.6%. With the market expected to nearly double in a 10 year span, upcycled products can be expected to make their way into many new products.
Trends in Upcycled Cosmetics
Sustainability is often found in company commitments and leads many discussions during shows. The voice for creating more green products is alive and well, and so are the vast number of methods that allow more sustainable products to be made.
Upcycled cosmetics is one of the many eco-friendly methods being utilized today and has found success in the following ingredients and companies:
Kaffe Bueno is a Danish bioscience company known for upcycling coffee by-products into active and functional ingredients for personal care, nutraceuticals and functional food and beverages. The company recently released four active ingredients for various skin and hair care applications, including Kaffoil-R (INCI: Coffea Arabica Seed Oil), recommended for serums and face oils, shampoos and conditioners, scalp care, lotions, soaps, sunscreens and more.
IFF has also stepped into the upcycled space with Genencare OSMS MI (INCI: Inositol), a highly purified myo-inositol and natural osmolyte that can support claims for products that energize skin.
The Upcycled Beauty Company, a company that creates many upcycled ingredients, recently launched a hummus hair care ingredient: Faba TONIQ (INCI: Cicer Arietnum Seed Extract, Benzyl Alcohol). Manufactured from a by-product of hummus production, the ingredient adds to the company's range of water-soluble actives, including Gin TONIQ (INCI: Saccharomyces/Barley Seed Ferment Filtrate, Glycerine) and Barley TONIQ (INCI: Hordeum Vulgare Extract, Propanediol).
Hallstar France has also stepped into the upcycled beauty space with FILL Oléoactif (INCI: Olea Europaea (Olive) Fruit Oil (and) Polyglyceryl-4 Oleate (and) Myrtus Communis Leaf Extract (and) Olea Europaea (Olive) Leaf Extract). The natural, liposoluble active ingredient has been developed with sustainable sourcing (upcycled, local French origin) and was featured at in-cos Global 2023.
Circular Beauty
The January edition of Cosmetics and Toiletries magazine published a study on upcycled cosmetics which discussed the significance of circular beauty and what steps may be necessary to achieve it. 
According to the article, circular beauty requires companies to overcome several challenges, including selecting proper extraction methods and ensuring the safety of cosmetic formulations containing upcycled ingredients.
Further, the study utilizes the upcycled journey of the cloudberry to outline the difficulties that companies face with circular beauty, mentioning the additional issue of communicating sustainable and clean ingredients to consumers. 
Circular beauty and upcycled ingredients are closely related, as upcycling aims to eliminate waste, circular beauty strives to function similar to the water cycle, constantly recycling into itself in order to create little to no waste. Unlike other sustainable methods, such as organic ingredients or advancements in biotechnology, upcycling beauty hopes to use sustainable ingredients in a sustainable manner.