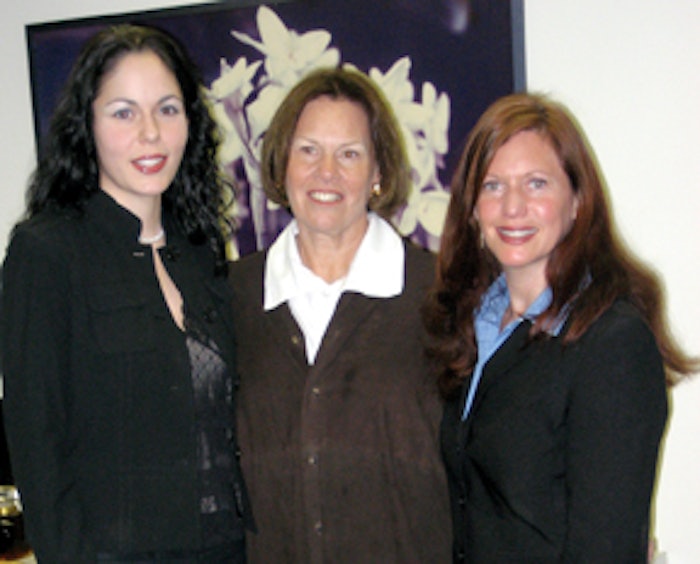 Odor Preferences Focus on Think Tank The Fragrance Foundation held its first Think Tank presentation of the year in March. The event,
Odor Preferences: Developing Fragrances for the Global Market
, was held at the foundation's Conference Centre in New York City, and
Rochelle Bloom
, president of The Fragrance Foundation, introduced featured speakers
Rachel Herz
, PhD, visiting professor, Department of Psychiatry and Human Behavior, Brown University Medical School; and
Maria Ianni
, senior fragrance category specialist, NPD Beauty.
Herz, who has been conducting research on smell, emotion and cognition for the past 17 years, presented Odor Hedonic Perception, which determines why individuals like or dislike a particular fragrance. As explored in her new book The Scent of Desire, her research has shown how odor-evoked memory is emotionally unique compared to other memory experiences, and how these emotional associations can change odor perception. Herz stated that odors can be conditioned to emotions and subsequently engineered to motivate behavior. Further, she explained the concept of associative learning in terms of the link between fragrance and an emotional event, as well as the key part first exposures to fragrance play in the development of odor preferences.
In addressing the question of whether hedonic responses to odors could be changed by linking them to pleasant experiences, Herz noted that hedonic perception of a novel odor could be directionally changed as a function of the emotional association made to it. Herz also cited culture as a context through which we learn odor preferences, adding that research into developing one cross-culturally repellent scent has been unsuccessful. Ultimately, she said, "know your market culture," noting that citrus scents are three times more popular in Spain than the U.S., Italy or the U.K., and familiar scents in a given culture are more likely to elicit positive response.
Ianni discussed the subject of national olfactive loyalties, saying that while we are all consuming beauty products on a global level, it is important to understand the strength of national loyalties when it comes to fragrances. She said American brands such as Estée Lauder, Donna Karan and Calvin Klein show strong results in the U.S., while Chanel, Thierry Mugler and Dior rank among the top in France. Dolce & Gabbana's Light Blue shows strong performance in Italy, while Caroline Herrera's 212 has the number-one spot in Mexico. In addition, beauty tastes vary in fragrance families, with florals and soft florals dominating 50% of sales in the U.S., and even more in Mexico, while European countries have a more diverse palette, leaning toward floral orientals. Within the U.S. itself, Ianni noted that Vera Wang Princess dominates on the West Coast, while the soft florals of Chanel fragrances dominate on the East Coast. It is clear, said Ianni, that when marketing in the U.S. today, "we are not addressing a homogeneous group." Similarities exist between Caucasians and women of Hispanic descent across the U.S. when looking at fragrance preferences, but those preferences often differ from African- and Asian-Americans.
"As the future face of American consumers continues to change to a more global perspective, the fragrance industry will need to embrace those differences to capture this consumer," states an NPD Beauty study.