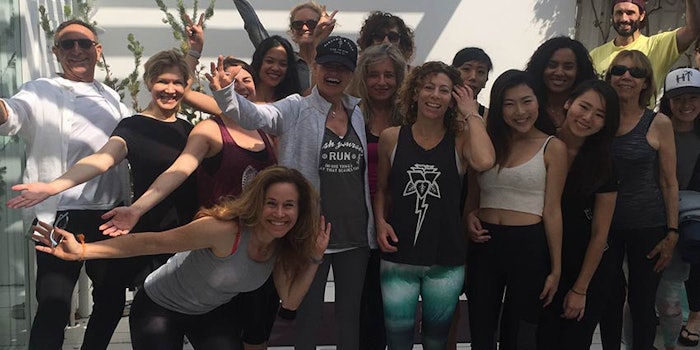 Cosmoprof North America (CPNA), taking place at the Mandalay Bay Convention Center in Las Vegas, Nevada, July 9–11, 2017, prides itself on being the only trade show of its kind to feature more than 1,100 exhibiting companies covering all facets of the industry under one roof.
While that number may seem daunting, small up-and-coming brands have a strong voice and stand out in the carefully crafted special areas throughout the show. Whether introducing new special areas or offering leading educational sessions, the event is full of trend directional initiatives.
Experiential Beauty Retail
While it's no surprise that technology has changed the beauty landscape, traditional brick-and-mortar outlets have had to evolve to draw consumers offline and into the store. For almost 40 years, Ron Robinson has led his namesake beauty boutiques with great success and a loyal following.
Robinson cleverly combines fashion, art and culture into the fiber of his business—creating a community around his stores and drawing in visitors with engaging events from complimentary Yoga Saturdays to book signings and artist receptions.
"Our events and various gatherings are not new for us; we have been doing this for years," said Robinson. "They are only a small part of the overall connection that we make to our customers. For years we have been involved as a social and community connection. Ultimately, the product we offer and the service we provide needs to speak to our customers, it has to be consistent and honest."
While these events help drive traffic, it's critical that the retailer maintain a reputation for providing chic, new brands his consumers have come to rely on.
Helping fill his beauty line, Robinson participates in CPNA's Discover Beauty Buyer program, along with more than a dozen other leading national retailers. Featuring hidden gems from across the globe, the Discover Beauty special area offers participating buyers the opportunity to meet one-on-one with pre-selected, up-and-coming beauty brands on display.
"Finding unique and interesting product is part of our ongoing ethos," said Robinson. "We look for these in places that we have learned from experience will be productive for our time investment. I have found several items, gained inspiration and ideas and made great networking contacts from the special Discover Beauty program at CPNA. That's why I continue to return."