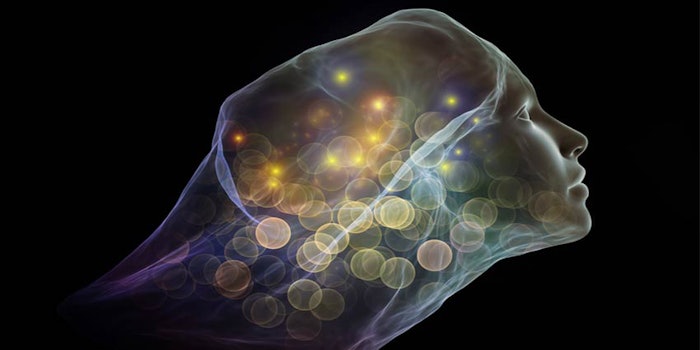 3-D printing, wearables and other breakthrough technologies are providing consumers with unprecedented functionality, self-assessment and customization in the beauty industry. On April 13, from 3:15-4:00 pm, Jeb Gleason-Allured, editor in chief of Global Cosmetic Industry (GCI), will host a round table titled "Smart Beauty and Consumer Empowerment" as part of the 2016 in-cosmetics Paris. Admittance is free for attendees.
This panel of innovation leaders will deliver the latest insights into emerging technologies, consumer engagement and empowerment, and brand opportunities.
The discussion will include expert insights from Anastasia Georgievskaya (Beauty.Al) and Jane Schastnaya (Insilico Medicine), who have worked in the development of artificial intelligence that assesses beauty and aging.
Also joining the conversation is Rahul Mehendale (mySkin), an expert in the area of mobile-connected skin care assessments and product recommendations.
About the contributors:
Anastasya (Nastya) Georgievskaya is the co-founder and research scientist at Youth Laboratories, a company developing tools to study aging and discover effective anti-aging interventions using advances in machine vision and artificial intelligence.
She helped organize the first beauty competition judged by the robot jury, Beauty.AI and develop an app for tracking age-related facial changes and testing the effectiveness of various treatments called RYNKL.
RYNKL app was successfully crowdfunded through Kicksarter. Since very early childhood Nastya was interested in substantially extending human longevity by applying computational techniques to massive biological data.
Nastya has a bachelors degree in bioengineering and bioinformatics from the Moscow State University and is currently due to complete her graduate program in bioinformatics. She won numerous math and bioinformatics competitions and successfully volunteered for some of the most prestigious companies in aging research including Insilico Medicine.
Jane Schastnaya is a senior research scientist focusing on hair aging at Insilico Medicine, one of the leaders in advanced signaling pathway activation analysis and deep learning for aging and cancer research.
She is a graduate student in bioengineering at Lomonosov Moscow State University and one of the most outstanding members of Insilico Medicine's skin aging research team, heading several projects with the world's top cosmetics and healthcare companies.
Jane is also a part of Youth Laboratories, a company that launched RYNKL, a mobile application aimed at detecting and tracking wrinkles in order to evaluate various anti-wrinkle treatments and anti-aging interventions, and Beauty.AI, the first beauty contest judged entirely by robot jury.
Aside from being a scientist, Jane promotes women in science, takes part in bioinformatics competitions on a regular basis, and runs a blog, http://www.agingkills.com/, dedicated to hair anti-aging research.
Before becoming co-founder and CEO of mySkin, Rahul Mehendele, the creator of the OKU transdermal skin imaging consultation system and a leading enabler of personalized skin care, founded and served as President of Pace Analytics, which offers high quality research services.
He also co-founded StopLift.com, that provides visual recognition services to stop retail shrinkage. He was a Corporate Strategy Manager at Deloitte Consulting, where he was one of the founding team members of the Innovation Strategy practice.
His clients included one of the world's largest medical products manufacturers, leading credit card provider, the largest search firm, and a women's beauty products manufacturer. As a management consultant, Rahul helped identify and bring to market an automated conscious sedation system which has become a $5B opportunity.
He also led a team that identified a $3 billion opportunity in personalized online advertising and community development. In addition, Rahul has led a crucial sustainability study for the global retail industry and an economic war-games simulation between the USA and China with the participation of the highest levels of government.
Rahul graduated MBA with Distinction from Harvard Business School, achieved an M.S. in Manufacturing Systems Engineering from the University of Wisconsin-Madison, and obtained a B.E. with Distinction in Mechanical Engineering from the University of Pune, India.