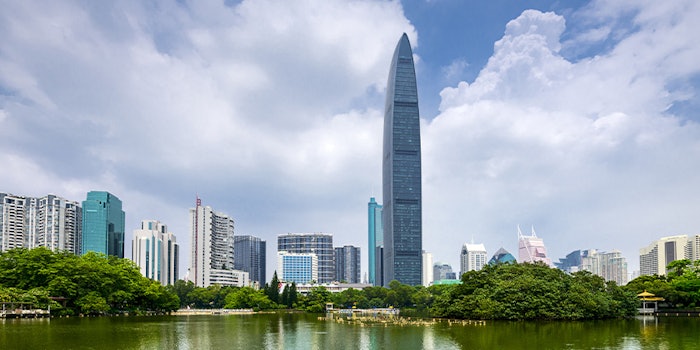 South China Beauty Expo (SCBE) in Shenzhen, China came to a close on August 1, 2020. The focus for this year was "creating new era of beauty industry in the Greater Bay Area". 
The venue covered 22,500 square meters and more than 800 brands and exhibitors were in attendance. SCBE estimates about 20,000 professionals in categories such as wholesale, retail, beauty salon, e-commerce and manufacturing visited the event. 
SCBE housed many different exhibits such as "Little B Box", a room sized box set up to demonstrate ways offline retailers can entice customers with a new way of shopping through innovative business models.  Representatives from Amazon and Wish were in attendance to share their new business models as well. 
"Under the pandemic of this year, I am very grateful to the organizer for holding SCBE in Shenzhen which is of great significance," said Feng Yixing, general manager of Yangjiang Paston Beauty & Manicure Products Co., Ltd. "At the exhibition, we have met many sincere customers who have great intention of cooperation. This has brought new momentum to the development of our company."
The next SCBE is set to take place at the Shenzhen Convention & Exhibition Centre from July 29-31, 2021.