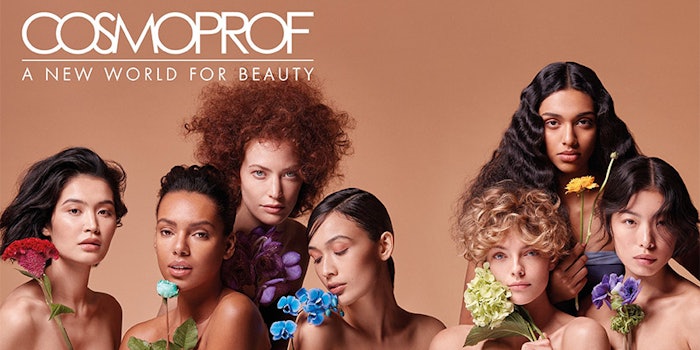 Cosmoprof has begun its campaign for the 2021 Cosmoprof events that will take place in Bologna, Italy, from March 18, 2021 to March 22, 2021.
Related: Cosmoprof/Cosmopack Asia Goes Virtual in 2020
Cosmoprof's advertisements center around "Blooming Beauty," its take on restarting the beauty community. The international ads will display blossoming flowers to represent the blossoming of the sector after COVID-19 and will have a focus on raw materials and industry tools.
Cosmoprof's network events will be promoted through these advertisements, including Cosmoprof Worldwide Bologna, Cosmoprof Asia, Cosmoprof North America, Cosmoprof India, and Cosmoprof CBE Asean Bangkok.