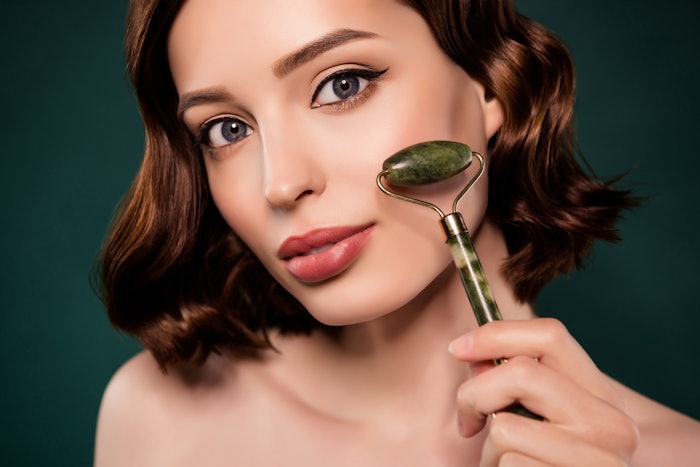 Allure compiled a list of the seven biggest skin care trends in 2022, including an increased focus on body care, celebrity brands and TikTok influencers.
Related: Top Spa Trends for 2022
1. Beauty Bars
Bar soaps are back in style, and Allure predicts the trend to boom next year. Bar soaps for deep cleansing, underarms, hand moisturizer and body care all gained interest in 2021. Bar soaps appeal to eco-conscious packaging, which will benefit the trend in 2022.
2. Cryotherapy
Cryotherapy uses cold temperatures to cause blood vessels to contract and pores to tighten, resulting in firmer-looking skin, according to dermatologist Dendy Engelman, M.D.
Sculpting rollers and icy orbs can be used in at-home cryotherapy and products formulated with cryo-tech can help improve the absorption of topical skin care products.
3. Lip Care
Engleman says keeping lips healthy and hydrated is an essential starting point to skin care. Brands are moving beyond balm and introducing lip scrubs that use vitamin E and sugar to dispel dry flakes.
4. More Celebrity Skin Care Brands
There was an influx of celebrities launching skin care brands, including JLo Beauty, Harry Style's Pleasing brand and Naomi Osaka's Kinlò.
Fenty Skin, Humanrace and Soulcare also expanded its brands during the year.
Allure predicts Cardi B, the Kardashians and Hailey Bieber will launch or expand their brands in 2022.
5. Body Care
The body care segment significantly increased throughout the year and Allure predicts the main focus in 2022 will be body acne care. The body care products introduced in 2021 include acid-infused lotions and enzyme body washes to exfoliate in the shower.
6. TikTok Ingredients Trends
TikTok influencers played a role in trending ingredients in skin care, including some classic skin care ingredients that are experiencing reinvigorated popularity. Bakuchiol (plant-based retinol alternative), caffeine and niacinamide should have a significant influence on skin care in 2022.
7. Aluminum Packaging
As beauty continues to become more eco-conscious, there is a strong focus on sustainable packaging. Aluminum is popular in packaging due to its recyclability. More brands are turning to aluminum to develop packaging that is reusable or refillable.