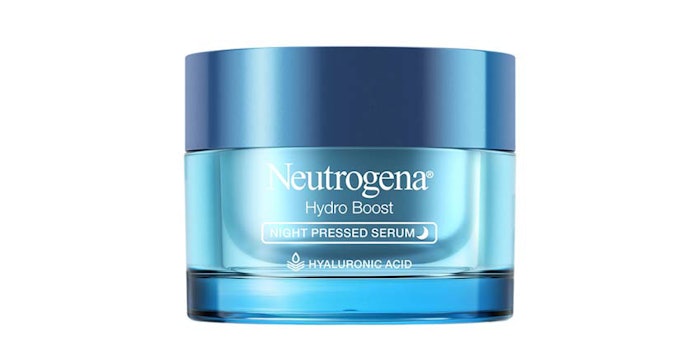 Allure has named its seven 2021 Best of Beauty Breakthrough Award winners for best innovative beauty products, based on reviews from a series of independent judges. The full list is available here.
Related: Allure Readers' Choice Beauty Awards 2020
2021 Best of Beauty Breakthrough Awards winners:
Agency is a virtual consult service that provides qualified consumers with a prescribed tretinoin formula with one of four percentages, plus four complementary ingredients. The service also offers dermatologist check-ins.
Upneeq is a prescription eyedrop that temporarily lifts eyelids that have drooped due to ptosis, a detachment of the eyelid muscle that can occur with age. Before Upneeq's FDA approval last year, the only prescribed method to lift eyelids was ptosis correction surgery. Upneeq's active ingredient, 0.1 percent oxymetazoline hydrochloride, stimulates receptors on the eyelid's muscles, which can trigger a contraction.
Atolla is a skin care service that provides customized routines based on a consumer survey. Atolla's algorithm maps answers onto more than two million data points to choose a customized mix of 64 possible ingredients. Atolla's Skincare Manager Tool allows for customizable recommendations and provides tips on incorporating products from other brands.
Neutrogena's Hydro Boost Night Pressed Serum with Hyaluronic Acid is being celebrated for its unique, easy-to-use texture that provides lightweight, hydrating skin benefits. It is said to perform like an ointment, hydrating and sealing moisture into the skin without clogging pores.
GHD Unplugged Styler is a compact, cordless flatiron that offers 20 minutes of continuous styling at a constant 365 degrees temperature without being plugged into an outlet. It uses USB-C and takes about two hours to fully charge. The 6-in, 11-oz wand is being celebrated for its convenient small design and travel ability.
Benefit Cosmetics They're Real! Magnet Extreme Lengthening Mascara is a mascara wand that uses a rod-shaped magnet to attract iron oxide particles to allow the wand to comb through lashes. It is said to volumize and lengthen the eyelashes.
L'Oréal's Water Saver is an in-salon device being celebrated for its ability to wash hair with less water, while still providing strong water pressure. L'Oréal is exploring waterless powders that can be infused into the device and plans to release an at-home water-micronizing showerhead as early as 2023.