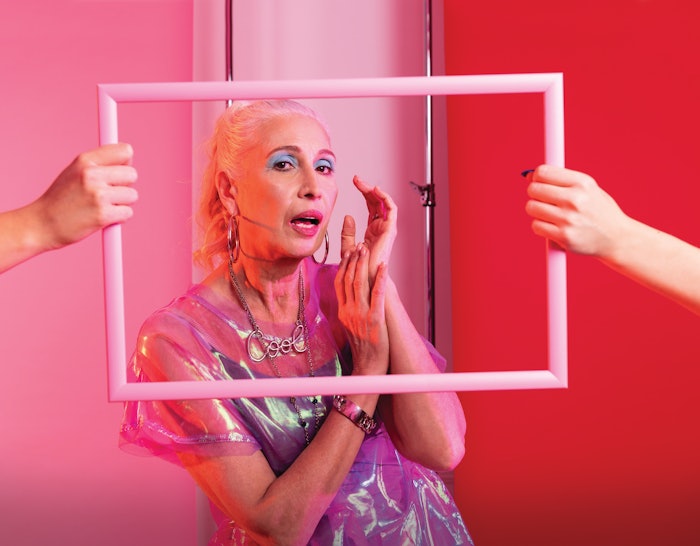 Based on the latest launches in the age-targeted sector of beauty, formulations and products are about to become more sustainable and will feature new claims and methods of function. Here, we round up a small sampling of the latest technologies that will drive future product innovation.
Filler Alternatives
Biomimetic Filler
The North American dermal filler market alone is forecast to be worth $3.35 billion by 2027. However, concerns over side effects and invasive procedures are opening opportunities for topical solutions.
For instance, Bicosome's Bicosome FS (Filling-Up System) is a biomimetic filler of the inter-corneocyte spaces, working as a repairing agent of skin and lips areas. It also reportedly improves and restores skin barrier function. The technology works by reconstructing the skin lipid organization of the stratum corneum, per Bicosome. It also boosts the biological function of deeper layers, improves elasticity and firmness, and reduces water loss for a period of seven days. Bicosome FS can be used in applications such as skin care that counteracts aggressors such as pollution and sun exposure, or chemical or physical treatments, like peelings, lasers and some dermatological therapies.
Upcycled Filler
Elsewhere, Hallstar France's Fill Oléoactif (INCI: Olea europaea (olive) fruit oil (and) polyglyceryl-4 oleate (and) Myrtus communis leaf extract (and) Olea europaea (olive) leaf extract) is a natural, liposoluble active ingredient that, at a 1% dose, visibly erases wrinkles for a filler effect. It also modulates genes and proteins of cell defense, stem cells, epidermal regeneration and dermal remodeling. In formulations, the technology reportedly diminishes skin roughness by 22%. The Ecocert ingredient, upcycled from olives and myrtle sourced in France, is rich in phytosides (myricitrin and oleuropein).
For the full article, check out Global Cosmetic Industry's June 2023 digital magazine