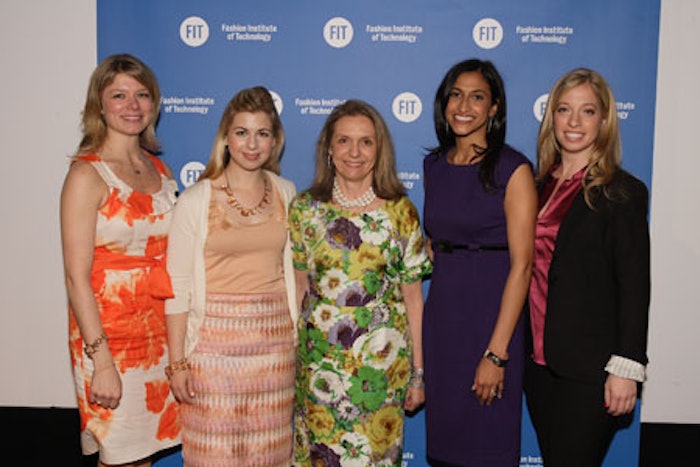 Group Mentor: Carlotta Jacobson, Cosmetic Executive Women
Current State of Leadership
The current state of leadership and organizational model are outgrowths of the Industrial Revolution. There are multiple layers establishing power through rules and processes. People report to the office, sit at their desks and take direction from the leaders at the top. Not much has changed through the years because today's organizations continue to be too hierarchical. This type of structure is rigid and does not foster creativity and passion from all members of the organization.
The digital age that we live in will continue to enhance communication and business interactions. However, the current organizational structure does not support this movement and will not work in the future. This model is becoming outdated because it was designed for the industrial economy, not the information economy.
The New Ecosystem—Community, Agility, Sustainability
Companies need to create a new social contract with their employees that puts people first and acknowledges the needs of its changing workforce. Seventy-six million Millennials (born 1982–1995) are coming into the workforce, and they bring with them a new set of values and digital knowledge that will transform our communities and the way we do business. If companies could better inspire their employees, people would be more productive and creative. Simon Sinek wrote, "Inspired employees make for stronger companies and stronger economies."
Our solution is a new corporate Ecosystem, which functions with three main attributes: community, agility and sustainability.
Community: The top-down hierarchy will transform into a boundless environment where work is executed through conversation.
Company structure will not go away completely, it will only change from the way we know it today. There will be no layers of hierarchy to break through in order to share ideas. It will be an environment of constant information flow. With this new work structure, we will see co-creation where the leader has to ask, "What do you think we should do?" The co-collaborators (who will be working with the leader; not for the leader) will surround the leader. This new leader does not necessarily have to be a woman, but needs to demonstrate feminine traits of empathy in order to manage successful teams in 2020.
Cross-functional teams will be considered tribes within an organization. Each tribe will be working on a specific company project. Ideally, there will no longer be a product development department or a marketing department. Instead there will be representatives from product development and marketing within one tribe. Tribes will be constantly evolving so all employees have the opportunity to work on different projects. As a result, there will be tribes where individuals are collaborating with one another on a project that they love in a fluid and open environment in order to produce maximum results.
Agility: In the future, only the most agile companies will be left to compete, and competition will intensify as technology advances. We need to embrace agility as the new paradigm for leadership. Leaders who are agile will allow for transparency, which will foster open communication and better connection within the tribes. With Millennials entering the workforce, the workplace will be filled with risk-takers who are willing to experiment and jump into an idea feet-first without the thought of failure. The future workplace will need to morph into a more fluid and porous environment, allowing for more experimentation and innovation. Employees will respect the leader"s honesty and be inspired and motivated to perform.
Transparency leads to trust. Trust is about relying on others and having faith. Through our research, we found that there is a lack of trust among the Millennials today. They have grown up during a time with no real role models and no true leadership. They have been let down by organized religions, financial institutions have crumbled, and they have watched their parents lose their life savings. The heroes to this generation are their parents and best friends, because this is whom they see as authentic leaders. A corporate title no longer equates to leadership.
An important characteristic of this new agile tribe will be comfort with working remotely. Teleworking has been described as the new face of the agile workforce, and the employee of the future is morphing into a "work-anywhere warrior." Gartner Dataquest estimates that more than 14 million workers currently are teleworkers, spending, at minimum, 20% of their work-week outside the office. Within the next four years, about one third of the U.S. workforce will demand to telework.
Tomorrow"s organization will be unbound and limitless. Companies will need to think of creative ways to adopt new ideas from other industries into the world of beauty. Meet the innovation odd couple: P&G, a more traditional corporate structure, and Google, a free flowing culture, have collaborated to figure out what makes the other tick. Reaching outside like this is a powerful way to incubate new ideas and recharge.
Sustainability: The workplace has changed greatly in the past 10 years, and will continue to evolve at an even greater pace into the next decade. Employees are a company"s most valuable assets. Turnover rate for our industry is extremely high, and we are all competing to acquire and retain the best and brightest talent. Passionate and engaged employees are key to a company"s success and sustainability. But how do you foster this within your company?
Corporate social responsibility is important, especially to the Millennials. It should be authentic, and it is about more than just donating money to a cause. Companies should also encourage volunteerism through organizing events that will get employees involved and make an impact in their community.
We spoke with Millennials and they shared what they are looking for from their companies. They are not looking to be CEO overnight. They want to be loyal and care about the company, but they expect the same in return. They want opportunities to broaden their experience. Externships, international rotations of six months and tribal rotations are ways companies can enable Millennials to try new things without losing these people to other employers.
The role of work has changed during the last several decades. Originally, work was a matter of necessity and survival. Today, work is still a necessity, but people are looking for more meaning from their work, without sacrificing work-life balance. 88% of employees say they have a hard time juggling work and life, according to Aon Consulting. In a survey for The New York Times Job Market, 75% of the respondents reported that workplace stress impacted their decision to look for a new job. Technology should aid in getting the work done smarter and faster within a reasonable time frame, so people can truly enjoy their personal lives.
The combination of generations in the office will also require companies to develop new programs that foster communication and collaboration, despite the gap in technological affinity. Reverse mentorships are a great way to foster this interaction, while both generations learn from each other and can better appreciate the other's expertise.
A leader who facilitates, educates and inspires has the attributes to lead a successful company. The important thing to remember is, if leaders and companies do not evolve to meet the needs of their employees in the workplace, those employees will leave the company to find one that does.
Solution
Our solution is a model company called inc.@, the Beauty Company of 2020. inc.@ is a company that has adopted the community, agility and sustainability modes of the Ecosystem. They have rewritten the social contract with their employees, and they place collaboration and creativity at the core of their people-centric culture.
Examples of how inc.@ has adopted the Ecosystem Model include:
Working Remotely: inc.@ gives freedom and flexibility to their employees by encouraging them to work remotely. Even working for other companies on shared time is seen as an advantage, and inc.@ thrives off of the talent of their well-rounded and dynamic people. inc.@ accommodates their remote workforce through the Mobile Village, the next generation of office hotel space. Employees check in to the Mobile Village online before arriving at the inc.@ office. A concierge sets up a workstation to meet the needs of the employee while they are working at the office. Each workstation has a digital wall that serves as the single point of access to all of inc.@"s resources.
Fluid Work Spaces: inc.@'s work space infrastructure enables collaboration. Yesterday's cubicles have been replaced by fluid work spaces. Lightweight screens replace walls to divide space in an easily changeable manner. Tribes can cluster their work spaces together for collaborative activities, and revert back to individualized spaces as needed.
New Roles: inc.@ has embraced a community-style organizational structure, and there are new roles in the organization to correspond with this collaborative way of working. For example, the Knowledge Facilitator works within tribes to connect people with each other and the resources that they need. This is an example of how traditional titles have been discarded in favor of a language that is less about hierarchy and more about people's talents.
The New Intranet: inc.@ has developed theMirror, the next generation of the corporate intranet. theMirror leverages the concepts of social networking to bring employees together. The site is comprised of tools such as blogs, a company wiki and real-time chats. The news feed shows live updates from all of inc.@'s employees, and enables them to easily keep track of their colleagues' activities. On theMirror, each employee has a page on peopleSpace, an area where every employee shares his or her portfolio of projects. innovateSpace is a place on theMirror for employees to come together and forge new ideas. The collaborative forum allows employees to click on topics and brainstorm over a live chat with their colleagues. meetingSpace, the next generation of workplace meetings, shows all meetings happening in the company at any given time. Employees working remotely can click on any discussion to join in. This gives transparency to activities happening in the company and facilitates communication across the inc.@ community.
Mobility: inc.@ has developed their own mobile application to keep employees connected to company resources such as theMirror. Employees can join meetings via their mobile device and stay connected to the inc.@ network from any remote location.
inc.@ is a company that has truly evolved to the Ecosystem Model through their workspace infrastructure and technology solutions. They are poised to attract the best talent to lead them successfully into the future.
Conclusion
The current leadership model is broken and a new way of thinking is emerging. Do not be afraid to challenge the traditional structure. Companies need to innovate, inspire passion, foster trust and embrace agility with their employees in the workplace.
The information above is the work of students in FIT's Master's Degree Program: Cosmetics and Fragrance Marketing and Management, and any reproduction or use of this material requires their written permission.