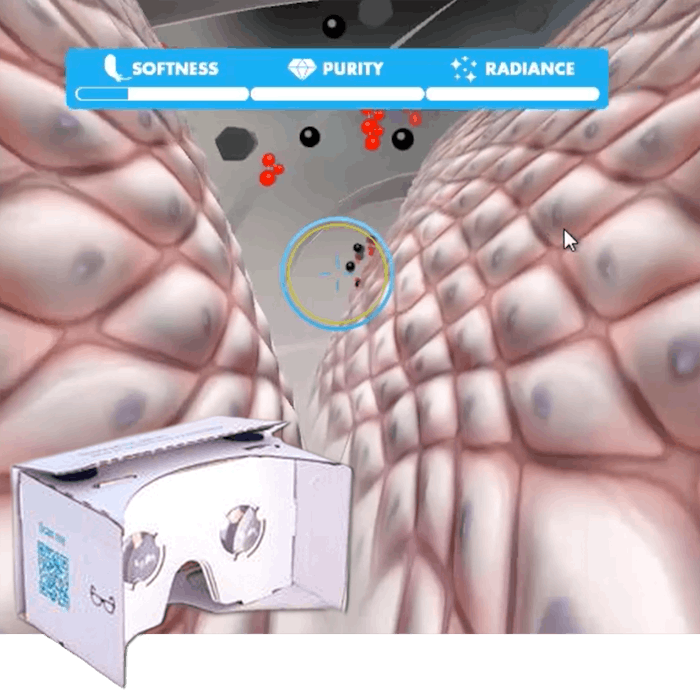 At in-cosmetics Paris, Sederma launched its new active ingredient, Citystem (INCI: not available), which helps fight against pollution damage.
Produced from a sustainable plant structure, Citystem helps fight pollution on the skin, while protecting against aggressors.
Citystem has multiple benefits including:
Strengthening the skin's barrier

Removes and neutralizes toxic oxidant species

Repairing cell metabolism

Provides long term cosmetic benefits
Consumer and clinical studies proved skin grain becomes refined, complexion looks purified and skin feels smooth and soft after four weeks. From 100 participants, about 80 percent found their skin had long-lasting moisturization and felt refreshed the following day.
Sederma created a 3D virtual reality game (pictured) that takes the viewer within the epidermis as it fights against pollution damage to the skin, highlighting the activity of Citystem.
"Our VR game reproduces the skin 3D architecture to show adverse effects of pollution and how our active Citystem positively acts in depth to provide visible benefits," said said Olga Gracioso, Sederma marketing director.
The application is freely downloadable in both Android and iOS versions from Google play and App store.