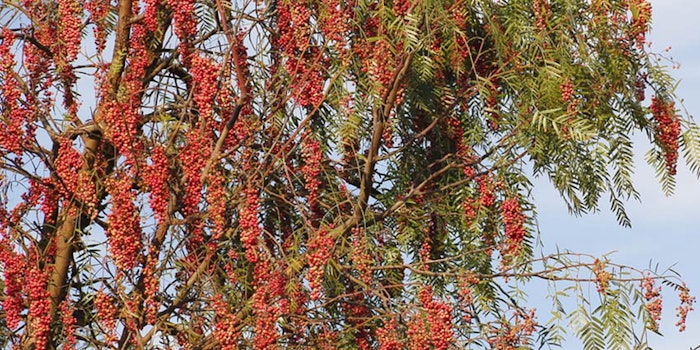 If you have been following the skin care trends in Asia, you know that consumers are interested in protecting their skin from the potentially damaging effects of fine-dust air pollution.
Consumer concerns about air pollution are justified, given that particulate matter as small as 2.5 µM—a size approximately 30 times smaller than the width of the average human hair strand—are known to penetrate the skin barrier and impact normal skin function.
Previously: Study Confirms Skin Forms Dark Spots Due to Pollution
Research conducted at Ashland's Vincience Skin Research Center in France suggests that fine-dust particles initially deplete skin of antioxidants and leave skin feeling dry. Continued exposure may lead to premature wrinkles and larger-than-normal pore size. In some cases, pore-clogging air pollution may also lead to oily skin.
Further reading: Why Beauty Brands Are Pushing Anti-pollution Claims
Growing Consumer Fear
Witnessing these deleterious effects first hand, 41% of consumers in China say they are worried about pollution.* Major marketers have already responded to these concerns with products tailored to Chinese consumers, such as the Daily Defense creams.
According to the World Health Organization, by 2050, about 6.4 billion people will live in large cities. With such a large majority of the world's population projected to reside in urban areas—locales where higher concentrations of dust, soot and smoke tend to be present in the environment—the chances are high that more consumers will pay significant attention to the skin-damaging potential of pollution.
In-depth: Beauty for a Troubled Planet
Mintel Group Ltd. projects that personal care product packaging will reference specific sources and forms of pollution in the years ahead, giving beauty-conscious consumers further insight into the type of particulates in the environment with the potential to damage skin.
Know Your Pollution
Particulate-matter pollution comes in several forms. These forms include mixtures of solid particles and liquid droplets found in the air, such as heavy metals; and as direct-discharge pollution, such as sulfur dioxide, nitrogen dioxide, and volatile organic compounds, which are transformed through atmospheric chemistry to form particulate matter.
Pollution remains a common research topic within the scientific community. However, relatively few studies exist to correlate small particulate matter pollution (PM 2.5) with skin damage. Just as importantly, no standard in vitro model exists to identify and characterize the protective or preventive effects of dermo-cosmetics products.
Pink Pepper Solution
At the Vincience Skin Research Center, Ashland designed an in vitro model to study the effects of particulate matter exposure and to establish a platform for the development of skin care ingredients aimed at anti-pollution effects.
Exposing human cell cultures (normal human keratinocytes) to fine dust (PM 2.5), treating some with a biofunctional ingredient and leaving others as a control, the scientists discovered the biofunctional is associated with cellular protection against stress induced by the fine suspended dust particles. Moreover, in the study, skin barrier function was improved over the control.
The researchers used a biofunctional based on the extract of the Peruvian pink pepper tree, a plant species recognized for its resistance to air pollutants. Unlike other plants, the gene mechanisms of the Peruvian pink pepper tree enable it to accumulate heavy metals without negative impacts on antioxidant enzyme activity and oxidative stress.**
In fact, the plant is rich in powerful, bioavailable polyphenols such as quercetin derivatives known for their antioxidant properties.
Anti-pollution Claims Will Grow
As the market for skin care products with anti-pollution claims expands in Asia and moves into the Western hemisphere, consumers will demand proof of product efficacy and proof of an improvement in the appearance of skin.
Research and development efforts underway will help the skin care industry to advance the emerging anti-pollution skin care product category around the world with biofunctionals evaluated in vitro and by true-to-life clinical studies conducted in cities known for high levels of particulate matter.
Anne-Francoise Clay (aclay AT ashland.com) is the marketing manager, biofunctionals, for Ashland Specialty Ingredients.
*Mintel Report. "Marketing to Consumers A Regional Perspective China 2013"; survey conducted on adults aged 20-49 years old; www.mintel.com
**Z Banu Doganlarad, O Doganlara, S Erdoganb and Y Onalc, Heavy metal pollution and physiological changes in the leaves of some shrub, palm and tree species in urban areas of Adana, Turkey. Chemical Speciation & Bioavailability, 24(2), 65-78 (2012)