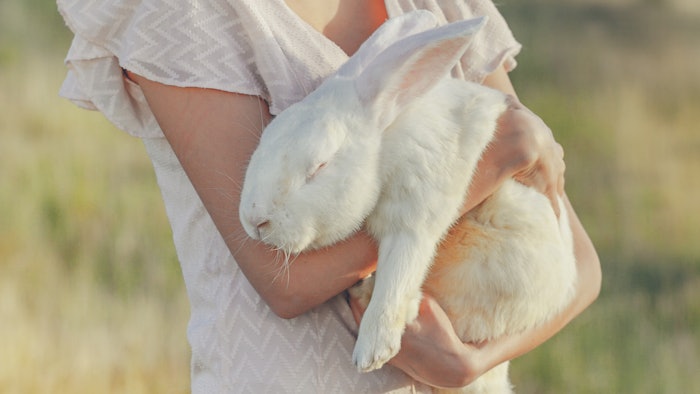 The UK government has issued a statement explaining that no new licenses will be granted for animal testing of chemicals that are exclusively intended to be used as ingredients in cosmetics products.
The announcement from the government is an important step towards the goal of ensuring that non-animal methods are accepted by the authorities to meet the requirements of other pieces of UK chemicals legislation, per the CTPA.
Related: U.K. Government Alleged to Secretly Abandon Animal Testing Ban; CTPA Responds
The UK cosmetics industry voluntarily stopped animal testing on cosmetic products in the 1990s. The bans under the UK and EU cosmetics regulations mean that for cosmetics sold in the UK, neither cosmetic products nor their ingredients can be tested on animals anywhere in the world, if the testing is done to meet the requirements of these laws.
In addition to the UK and EU cosmetics regulations that ensure cosmetic products in the UK and Europe are safe, the ingredients in cosmetics are also subject to other chemical safety laws, such as REACH (Registration, Evaluation and Authorization of Chemicals), which aims to ensure the safety of workers who might be exposed to chemicals and the safety of the environment.
The REACH regulation sometimes requires substances to be tested on animals as a last resort, however, according to the CTPA, this is not a satisfactory situation for the cosmetics industry because of its commitment to ensuring the safety of chemicals without the need for animals.
Further, per the CTPA, non-animal methods and approaches already exist that rule animal testing obsolete and demonstrate that cosmetic ingredients are safe for workers in factories.
Emma Meredith, Ph.D., director general of CTPA, commented: "I welcome this Government action, which builds on the world-leading animal testing bans that have been in place in the UK for decades. CTPA and the cosmetics industry do not want any animal testing for any chemicals that could be used in cosmetic products, which is why we have pioneered and use non-animal methods to ensure chemical safety and will continue to do so as a sector."
Meredith continues: "I am delighted that this action will end the uncertainty caused by different legal frameworks for chemicals, leaving us in no doubt that the cosmetics industry does not test on animals."