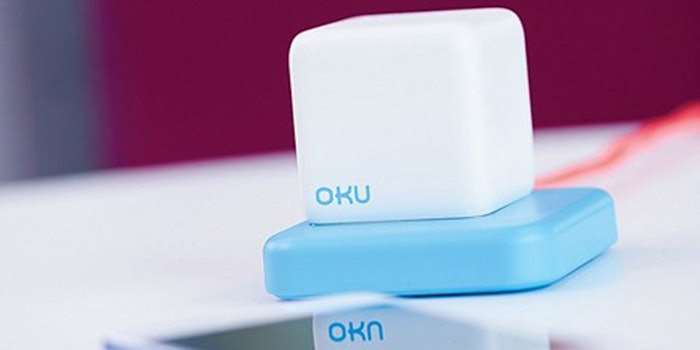 This year's NYSCC Suppliers' Day and Luxe Pack New York events offered a wide view on the latest innovation in packaging, turnkey innovation, ingredients and concept formulas, and emerging trends. Here, we cull just a small sampling of the highlights.
1. Stimulating Skin Defense
Lipotec presented Lumicease (INCI: Glycerin, Water (Aqua), Hydrolyzed Pea Protein, Glucose, Sodium Chloride, Sodium Succinate), which is a biotech material from a radiation-resistant microorganism. The ingredient reportedly activates opsins on the skin and promotes adaptive responses such as the induction of lipid accumulation, DNA repair pathways and antioxidant defenses. Lipotec claims that the technology can prepare the skin for future light exposure and, ultimately, protect from solar and artificial blue light damage to minimize photoaging, spots and wrinkles. The water-soluble material is recommended for use at 2% in formulations.
Meanwhile, Biosil presented two innovations from Gelyma, including Firm'Act, which up-regulates the gene expression of the adaptive cellular stress response and strengthens the dermal structure to maintain the extracellular matrix. In clinical studies, the material was shown to increase skin antioxidant capacity and protect against UV-induced damage, while delaying the appearance of facial skin sagging and increasing skin firmness. Pyco'Derm, meanwhile, stimulates the defense systems that increase resistance to environmental stressors and improve dermis properties to smooth fine lines and crow's feet, while also minimizing the appearance of dark circles and under-eye bags.
2. Enhancing Jojoba Formulations
Jojoba Desert displayed its trio of sustainable jojoba beauty care lines, including JD Pure cold-pressed oil in golden, organic and colorless variants, as well as odorless versions; JD Rich cream bases, butter, powder and vitamin-enriched oils; and JD Care, including formulas such as a Rejuvenating Peeling Butter, Multifunctional Day Cream, Moisturizing Makeup Remover, Nourishing Beard Balm and more.
3. Sun Protection
Evonik presented its Tego SP 13-1 (INCI: Poly C10-30 Alkyl Acrylate), a smart polymer with oil thickening properties that provides an SPF boost and water resistance in sun care and color cosmetics. The quick absorbing polymer can improve the distribution of UV filters and offers a perceived richness in formulations such as facial moisturizers, creams and sweat-proof foundations.
4. Enhancing Sensory and Performance in Beauty
In a private presentation, Evonik presented insights into consumers' increasing demand for high-sensory, high-performance products. To illustrate, the company noted growth trends in transforming textures and cited Mintel (www.mintel.com) data that showed that the highest growth categories between 2016 and 2017 featured novel textures, including cushions (up 77%), multi-phase products (up 48%), milks (up 19%) and whipped products (up 9%).
K-beauty has been the main beneficiary of the sensory trend, with novel product formats and functions. Evonik presented a range of products comprising unique forms, including a whipped-cream-like Age-defying Sculpting Souffle, a C3 Cushion Cream that calms sensitive skin and the ice-cream-like Frozen Youth SPF 15 cooling skin care product that defends against environmental aggressors.
On the functionality front, Evonik recently took a minority stake in mySkin, the manufacturer of the OKU mobile-connected handheld skin assessment tool, which can measure various properties and recommend products based on the gathered data and the recommendations of other device users with similar skin types. The technology, which Global Cosmetic Industry profiled in 2015a, reportedly offers reliable direct skin measurements and uses an interface that offers lifestyle and dietary guidance for healthy skin, in addition to the product recommendations. The investment allows Evonik to correlate how active ingredients perform on the consumer level.
Just as K-beauty has defined form and function, J-beauty has led the way on actives-led performance. The latter category offers high quality, luxurious sensory and ritualistic aspects, a broader price-point range compared to K-beauty's typical mass pricing, a minimalistic less-is-more ethos, and a focus on pro-aging and longevity. Evonik's illustrative demo formulations included a Contouring Transformation Gel that boosts the appearance of tighter, firmer skin, and a fluid Intensive Hydration Night Mask offering supercharged moisturization and boosted barrier defense.
5. Innovations for Speed to Market
It's easier for smaller brands to be nimble, but even the larger mid-sized and global brands are pursuing a quicker innovation pace—and the supplier base is responding with new tools to speed up innovation.
For example, during Suppliers' Day Lonza presented its PreservationPlus concept, which partners the supplier with customers to build preservation systems as part of the total product development process, rather than creating such systems in isolation. With a fully-integrated formulation system with optimized and synergized components, Lonza says it can reduce development costs and time to market.
On the packaging and turnkey manufacturing side, Albéa highlighted its turnkey capabilities, which comprise a global network of resources to build tailored projects for customers. The company's resources include rigid packaging, full-service turnkey development, applicators and accessories, and promotional and kitting capacity.
Among the turnkey concepts on display were a water-encapsulated powder oil melting lipstick, vivid bright eyeliners, bouncy color for eyes and lips, glittery liquid shadow gels, and scented stickers and temporary tattoos.
Albéa argues that turnkey partnerships can help brands pare down their suppliers and leverage packaging that has been designed with formulation trends in mind. In addition, the company is beginning to offer low minimums on some of its tubes to support upstart indie brands.
Meanwhile, IBC Shell has launched its Vivaldi platform, which supports interactive online collaboration among product development stakeholders, the production of digital prototypes and live retail on-shelf evaluations. The system reportedly keeps production lean and accelerates packaging development by providing a tracking platform for orders and by feeding trend and new technology insights to users. IBC Shell displayed several of its recent projects at Luxe Pack New York (pictured), highlighting how the Vivaldi platform can support projects.
6. Rapid Anti-aging
BASF's Replexium, launched at NYSCC Suppliers' Day, is a skin-bioavailable blend of two peptides that offer rapid anti-aging effects, in line with consumer expectations for faster-acting products. The combined peptides reportedly work on several layers of the skin by increasing the synthesis of proteoglycans (lumican and syndecan-1) and collagen I and XVII, which are responsible for providing the skin's biomechanical properties and generally decrease he appearance of aging.
In BASF's clinical studies, Replexium decreased the appearance of fine lines and wrinkles by 11% after three weeks, and 23% after eight weeks. It also improved dermal density by 21% within three weeks, significantly faster than the industry's peptide benchmark, according to the company.
7. Microbiome Balance
Evonik presented Skinolance (INCI: Tetrapeptide-4, Glycerin), a cell-free lactobacillus extract that promotes the natural balance of the skin's flora to strengthen its barrier function and protect against roughness and dryness. An in vitro study conducted by the company found that Skinolance promoted the growth of S. epidermidis on the skin, which supports the skin's immune defense and inhibits pathogens, while also helping to create a diverse microbiome.
8. Skin Care for the Scalp
The skinification of scalp care continues with the introduction of Lonza's LactoPro CLP bioactive, comprising Lactobacillus and soybean oil to strengthen the skin barrier, enhance elasticity and retain moisture. The company also presented its Carnipure Crystalline (INCI: Carnitine), which can offer scalp exfoliation properties. Lonza's test formulation comprising 2% Carnipure Crystalline sped up the mean epidermal renewal time from 20.6 days for the placebo to 18.1 days.
Lonza also presented NAB Butterbur Extract (INCI: Water and Petasites japonicus Root Extract), which offers relief for irritated scalps by diminishing the production of histamines, thereby controlling inflammation and redness. The company also showed off its NAB Rhodiola Extract (INCI: Water & Pentylene Glycol & Rhodiola rosea Root Extract), which supports scalp cell viability and thereby boosts its protection against hot and cold stress, while also reducing inflammatory markers to potentially manage skin irritation.
Lonza displayed its innovations in demo formulas such as a Macronutrient Scalp Milk featuring LactoPro CLP, and an Antioxidant Scalp Care Mist and Detoxifying Scalp Foam that both contained NAB Rhodiola Extract.
Meanwhile, Evonik has introduced HairFlux, an olive-based ceramide that provides relief to damaged hair and irritated scalps.
9. Hemp Oil and Sustainable Butylene Glycol
Bio-Botanica presented its extracts in hemp seed oil, including aloe vera and rose hips. The company also displayed botanical extracts comprising Genomatica's Brontide butylene glycol, which is derived from a sustainable and renewable sugar fermentation process. The material can be used as a preservative booster, humectant, solubilizer or stabilizer in skin care, offering a natural alternative to petroleum-based butylene glycol. Bio-Botanica offers quick turnaround times and small pack orders, as well as blending services.
10. Sustainability Innovation
Pilot Chemical's Calsoft AOS-40 BZ was introduced at Suppliers' Day, offering an aqueous solution of sodium C14-16 alpha olefin sulfonate that is environmentally friendly and readily biodegradable. The solution is preserved with benzoic acid and offers high foaming activity, good emulsification and mildness to the skin for shampoos, body washes, hand soaps and facial cleansers.
11. Synergistic Preservation
Schülke presented its Euxyl K 720 at Suppliers' Day, offering a cost-effective blend of propylene glycol, benzoic acid and caprylyl glycol. The blend is mild and appropriate for wet wipes, masks and sensitive applications. It offers a broad, balanced spectrum of effectiveness against bacteria, yeast and mold, while acting as a humectant.
12. Brightening Up
Evonik's Ecocert/COSMOS-approved Tego Enlight (INCI: Morus Alba Fruit Extract, Sodium Phytate, Aqua, Glycerin, Alcohol) was developed to naturally brighten the skin to counteract hyper-pigmentation. The ingredient reduces melanin synthesis by inhibiting tyrosinase enzyme activity, stimulates natural exfoliation by chelating calcium ions, and offers antioxidant activity to calm inflammatory hyperpigmentation.
13. Engaging Design for Baby Care
Silgan has developed its Pearl Baby Bear packaging design for parents seeking functional and fun products. Designed around the needs of Chinese mothers, the packaging is nonetheless appropriate for any market. The pump allows for dosage consistency and single-handed control, while offering a fun visual for children. Its lockable feature prevents leakage and access by children. The small format is ideal for on-the-go lifestyles, while the airless feature protects formulations and allows consumers to get every bit of product out of the packaging. Finally, the design allows marketers to stand out on-shelf. Available sizes range between 50 ml and 200 ml.
14. Better Water
During Suppliers' Day, Spectrum Chemical displayed high-purity water for research and biomanufacturing applications. The company's range includes sterile WFI quality water in USP and USP/EP qualities, sterile water for irrigation, sterile purified water, purified water, molecular biology grade water, ACS reagent grade water, and ASTM Type I and II.
15. Infinitely Recyclable Packaging
Epopack has developed 100% post-consumer recycled (PCR) PET heavy-wall bottles that can be infinitely recycled, according to the firm. The company also offers PET heavy wall jars that allow brands to leverage single material packaging, which makes recycling easier. The bottle and jar design features a glass-like weight and shine and offers good chemical and physical resistance. In addition, the PCR PET provides brands with a unique eco-friendly story to deploy in marketing.
Footnote:
aRead "Wearables: A Beautiful Future" from the June 2015 issue of Global Cosmetic Industry at gcimagazine.texterity.com/gcimagazine/june_2015