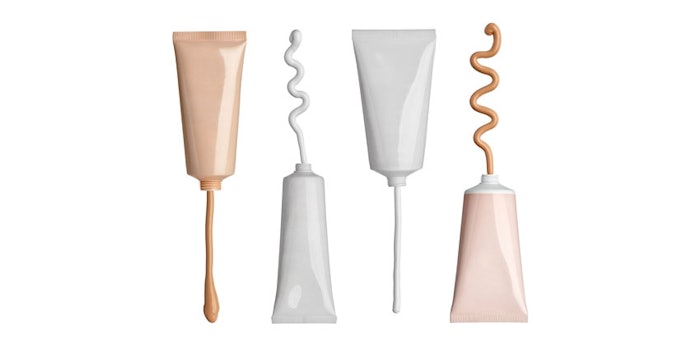 Influencer marketing, on-the-go lifestyles, sustainability—can these concepts peacefully coexist?
Influencer Samantha Ravndahl, who is on more than 40 brands' PR lists and is regularly queried by many more, has typically received 10-30 product packages a week. Inevitably, most products are never reviewed and instead donated. In a recent YouTube video, Ravndahl noted that so often the packaging is excessive, consisting of boxes shipped within boxes shipped within boxes.
At about the same time, Johnson & Johnson received unwanted social media buzz with the release of Neutrogena's individually wrapped single-use makeup remover wipes. The wipes themselves comprised 40% recycled plastic, each housed within its own packet, ideal for on-the go lifestyles. Consumers blasted the brand for excessive packaging waste.
Shortly after, WWD reporteda that Unilever was expanding its deodorant and antiperspirant range to include wipes and 1-oz mini sprays. The launches provide consumers with portable solutions for active consumers, but also create a new waste stream driven by single-use formats and SKUs that require relatively quick replenishment.
The industry has been challenged to develop more sustainable frameworks for ingredients, packaging, manufacturing and operations, distribution and disposal, with the goal of reducing or eliminating waste, while reducing use of resources. At the same time, global consumer appetites for new and unique products that fit easily into busy, varied lifestyles create new hurdles for sustainable innovation.
While ingredients have been the core focus of the clean beauty movement to date, packaging, product formats and corporate practices may not be far behind. The market winners will be those brands and suppliers that can successfully bridge the distance between convenience/efficacy and safety/sustainability.
Footnote:
aFaye Brookman, "Responding to Consumer Demand, Unilever Adds New Deodorant Forms," December 21, 2018; https://wwd.com/beauty-industry-news/body-care/unilever-adds-new-deodorant-forms-1202940589/