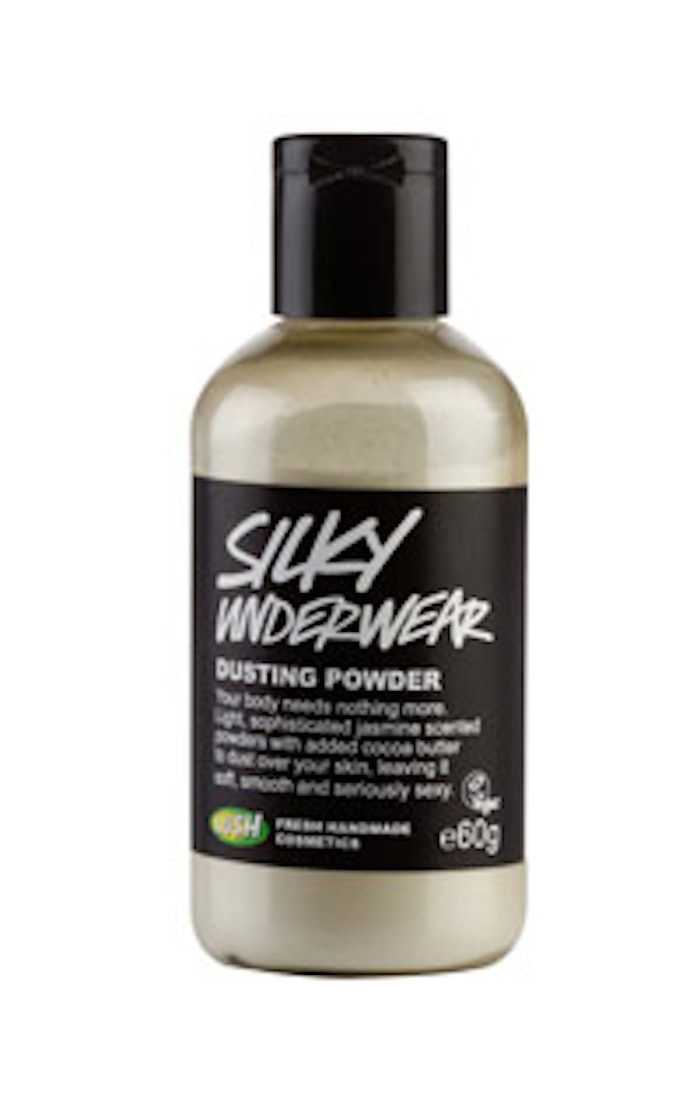 At LUSH, customers have been asking us for quite some time to include more information on our labels to let them know more about our products and brand efforts, so, this summer, we changed our labels to better fit our customers' needs. We aimed to keep the new design close to our original style, but with the addition of more product information, green tips, our new animal testing logo, ingredient stories from our online Lush-O-Pedia and a lot more—all without extra layers of packaging. After all, these label and this packaging is what our customers see every day in their bathrooms.
The new labels have the following information:
Recycling notes: We advise customers on what packaging can be brought back to LUSH for recycling and what packaging can be recycled at home, showing the relevant recycling symbols.
Ingredient info: Extra information on special featured ingredients in the product in provided, discussing the effect on the skin, the hair or the mood, or information on where we buy specific ingredients. For instance, we highlight when certain butters are fair-trade ingredients, or when we support local projects when we buy essentials oils from certain farmers.
Brand message: Branding information like "HANDMADE WITH FRESH INGREDIENTS" and "BEST USED FRESH" to convey the freshness of our products is also now included on the product labels.
Anti-animal testing: Our "Fighting Animal Testing" logo appears on the label now as well, because it's one of the biggest campaigns we launched this year—and it's part of our DNA as a socially campaigning company.
We at LUSH feel these new additions will help to better engage customers in store and then also entice them again at home. The copy explaining the product is fun and witty, and we try to tell the story of each product, as well as advising customers on how to use each of the products correctly. On every bottle and pot, we also apply a sticker with the face of the compounder, or actual product maker, that handmade that specific product. Regular customers certainly have their favorite compounders and even look for the batches made by their preferred product maker, so the face stickers help customers more easily seek out the exact product they want. Of course, each product also includes the date it was made and when it's fresh until.
Another important part about the new labels for LUSH products is that they are more than just graphics. The glue used on the labels is vegan, and our main supplier uses a glassine backing for the labels that we now can recycle in our factory, avoiding extra waste. And we're working together with the other suppliers to switch over, too.
Listening to our customers is very important at LUSH, and this is another example of how we continue to work to meet their changing needs. Moving ahead, we look forward to customers' ongoing support, as well as their feedback, to help us keep successfully serving them and their beauty needs.
Alessandro Commisso is the LUSH Germany marketing manager, providing European marketing support.