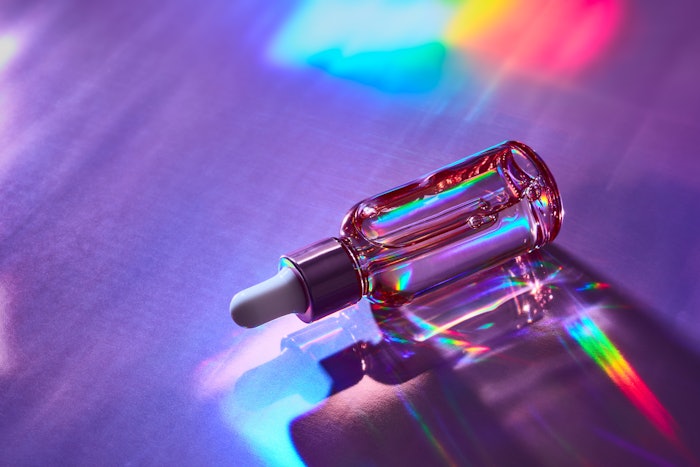 The packaging of beauty and cosmetic products is an inspiring canvas for innovation and creativity. Through our annual competition and international community for packaging design, Pentawards has a unique insight into the packaging trends developing across the world, and into cosmetics packaging design in particular, with an awards jury including experts from global brands such as Huda Beauty, Coty, Estée Lauder and P&G. So what are the latest trends we've seen develop and what can we expect to see moving forward?
Sustainable Innovations
Unsurprisingly we have seen a significant growth in sustainable packaging. This has manifested in a multitude of packaging design strategies; a reduction in packaging, better recycling or reuse capabilities, and bio-based and organic materials, to name a few.
One key design feature taking center stage is refillable components. Brands like Fenty, Chanel and Hermès are designing packaging with products that can be replaced once used up. Given estimations that a switch to refillables could eliminate 70% of carbon emissions associated with the beauty industry (Forbes, LCA Center), this seems a natural and positive progression. However, as with many advances in sustainable packaging, one of the main current drawbacks here is the cost and the difficulty of creating these new packs at scale. With this in mind, we're interested to see how designers and manufacturers continue to work with this packaging model moving forward.
Last year, we saw substantial growth in packaging that communicates how consumers can dispose of its various parts. Colgate's "Recycle Me" toothpaste tube, for example, which was the first of its kind, clearly states "Recycle Me" on the tube to emphasize how its packaging should be disposed of correctly.
With more parts and new materials being used and developed, it can be difficult for consumers to know what part of their cosmetics packaging they can or cannot recycle, re-use, or compost. Ensuring that clear messaging from your brand is visible can make the world of difference. 
Next-level Connections
This personal touch and communication directly with the consumer is also seen in the rise of connected and smart packaging. Not only can brands use QR codes to help reduce the volume of in-pack paper inserts and communicate their brand's sustainability or ethical story, they are taking a step beyond to build a stronger relationship with the people buying their products.
FaceGym, for example, has a unique personal trainer application only accessible via a QR code included on their packaging, thereby providing exclusive content and a more developed, premium product experience to its consumers. They even created a tactile pull-off tab to reveal these codes, optimizing the user's experience at a key moment of interaction, capturing their attention and piquing interest. 
Designing for All
For a long time, there has been a critical need for more inclusive and accessible packaging design across industries, including in the beauty and cosmetics industry. With approximately 16% of the population experiencing a significant disability (WHO, March 2023), there is a substantial section of consumers who previously have been more or less left out. It has been incredibly encouraging to see how much design has developed in response to an increased awareness and sensitivity to this. Take the world's first deodorant designed for people with disabilities by Unilever, for example, or Olay's "Easy Open" Lid, an especially admirable initiative as Olay has made it an open-source design, allowing other brands to adapt it to their own products.
Final Thoughts
We're expecting even more creative approaches to improving products' sustainability, particularly with the use of unexpected, upcycled raw materials. It will be interesting to see how the development of more sustainable products, such as upcycled beauty products made from discarded raw materials, will help bolster even more innovation into sustainable packaging. It will also be interesting to see how much more the digital space and its role in the relationship between brands and consumers will evolve, through next level connected packaging building on developments of the metaverse and AI.
If you have a packaging design you'd like to be recognized on a global scale, enter it now into the Pentawards Beauty, Health and Body category before entries close on Friday, March 31, 2023.