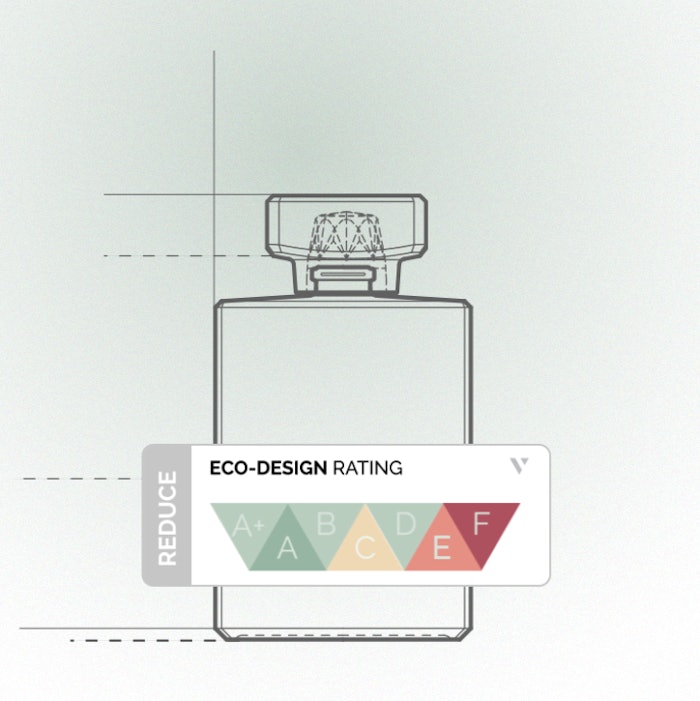 Verescence's new Glass Score helps brands assess and reduce the weight of glass packaging without the influence of container size, thereby reducing the environmental impact of glass bottles from the design and conception phases.
Find new packaging: April 2023 Packaging Trends for Beauty & Personal Care
The system assigns a score ranging from A+ (the most lightweight) to F for each bottle, enabling brands to compare their products on a universal scale and develop new glass weight-reduction projects.
For context, the average score of perfume and cosmetic bottles on the market is between B and C.
"Glass Score is a simple and effective tool that allows us to understand the level of weight reduction of a glass bottle or jar, propose weight reduction solutions and help our customers make informed choices in eco-design," said Samuel Joachim, director of innovation and development at Verescence. "This initiative has already generated great interest from our main customers."