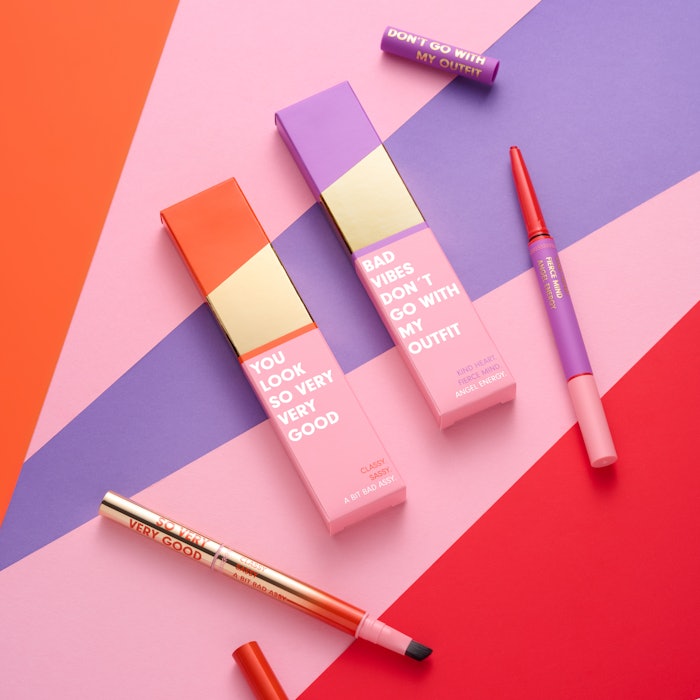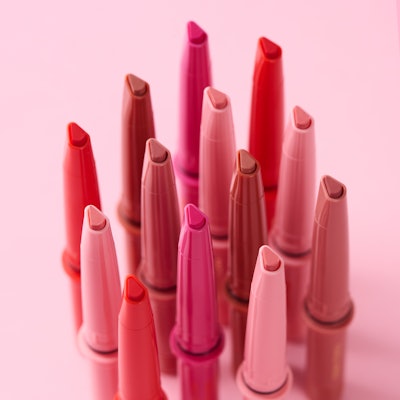 Schwan Cosmetics has launched PowerUpYourPout, a refillable mechanical lip liner featuring skin-friendly ingredients, at Cosmoprof Asia 2023 in Hong Kong. Meanwhile, the company's existing eco-friendly eyeliner and lip liner pencil, TheBetterBarrel, has been nominated for the 2023 Cosmopack Asia Awards in Hong Kong in the sustainability category.
The lip liner, designed to address the Asia Pacific market's transition away from single-use beauty products, features exchangeable cartridges comprising a peptide- and jojoba-oil-infused formulation that offers plumping, moisturizing, cell-generation-stimulating, defining and lip-filling makeup benefits.
The applicator, meanwhile, features a drop-shaped tip that mimics the shape of the lips for easier application of product. The tape reportedly never loses it shape to ensure precise application through the life of the product.
As noted in the November 2023 issue of Global Cosmetic Industry, in the first half of 2023, lip makeup was the fastest-growing U.S. beauty product category across the prestige and mass sectors, according to Circana. Growth has been supported by hybridized formulations.
"We understand the needs and preferences of the Asian cosmetics market, which are characterized by fast innovation, product performance with high-quality standards, and most recently, an increased demand for sustainable product offers," said Sandra Schäfer, manager of sustainable business innovation at Schwan Cosmetics. "We offer a wide range of products that cater to these demands, from natural and clean formulations to trendy, functional, and sustainable packaging solutions. With Power Up Your Pout, we demonstrate that high-quality beauty products can be sustainable - without compromise. This is an important part of our ongoing commitment to enabling our consumers to reduce the amount of waste from cosmetics products while still feeling great about their look and achieving the latest trending styles."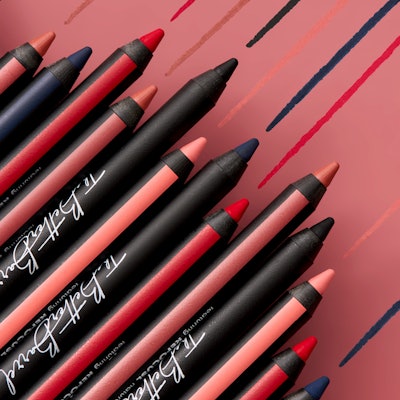 Meanwhile, TheBetterBarrel eyeliner and lip liner pencils are nominated finalists in the Cosmopack Asia Awards' sustainability category. The barrel features a biobased materials and airtight packaging to preserve volatile ingredients.
"When considering our sustainability strategy, our long-term goal is to transition from a linear product life cycle to a closed loop," Schäfer explains. "To achieve this, we aim to prevent waste in landfills and incinerators by replacing virgin fossil plastics in our packaging with recycled and biobased materials, and developing recyclable and refillable solutions. The PowerUpYourPout lip liners align perfectly with this strategy, allowing us to integrate closed loops for our products."