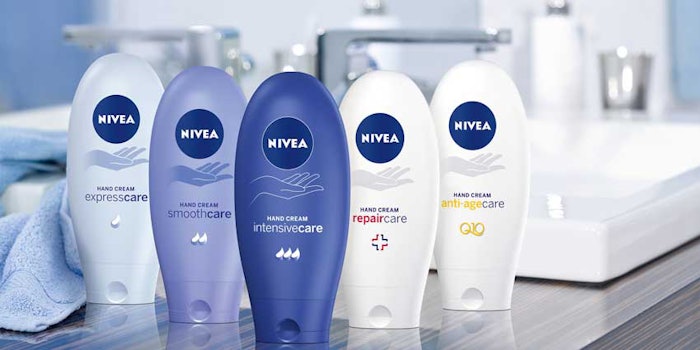 Beiersdorf, parent company of Nivea, teamed up with Weener Plastics (WP) for the hinged dispensing closure for Nivea's hand cream range. 
Beiersdorf reportedly designed the packaging and WP developed the technical design.
According to WP:
The dispensing closure blends with the shape of the bottle 
The closure was designed for top-down use 
The closure offers an appropriate level of stability, supported by specially designed plug seal for tight sealing
The snap hinge at the back allows for easy opening and closing
In 2017, the packaging received several awards, including the Red Dot Design Award for Communication Design and the German Packaging Prize.