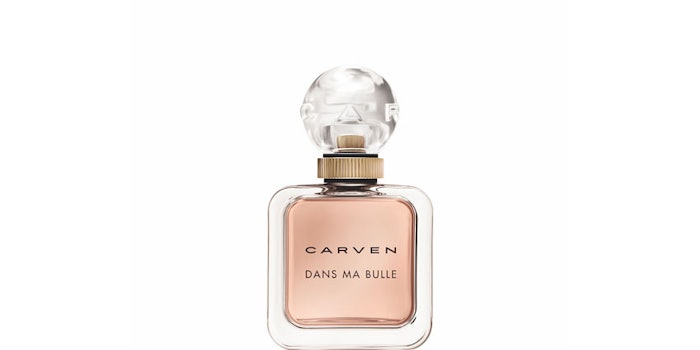 For Carven's latest fragrance, Dans Ma Bulle, the brand teamed up with Texen for the creation of the fragrance's "bubble cap." 
Texen created a cap made from injected Surlyn in two different bubble formats for 30/50ml and 100ml bottles. The cap displays the brand's name. 
Texen explained it achieved the Surlyn injection in a single part. Texen added that after optimizing the diameter of the injection point, the joints are practically invisible. Texen worked in cycle times to give the cap its crystal finish and took into account the material's mass, quality and path within the mold.
In addition, Texen created the fragrance's collar made up of a black injected PP central part assembled onto a gold metalized outer ring featuring vertical stripes.