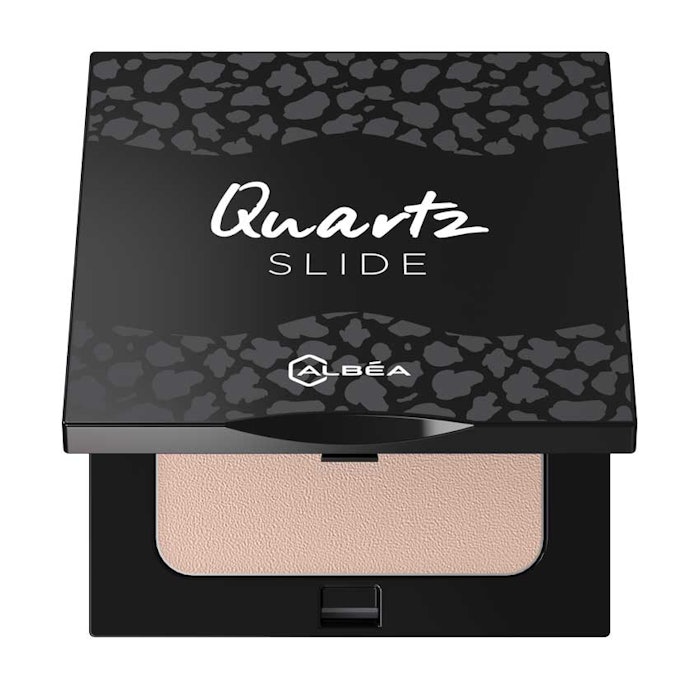 At MakeUp in Seoul, Albéa showcased two of its newest packaging innovations: My Style Bag palette and Quartz Slide compact. 
My Style Bag palette is made of Polypropylene (PP) and utilizes a living hinge for a soft and elegant opening/closing gesture. The pack, which is fully customizable, can hold either makeup brushes or pens and was created for both pressed and poured formulas. 
Quartz Slide is a slider compact meant to provide users with an easy opening/closeing gesture. The sliding mechanism locks and unlocks the compact and can be applied to rectangular and semi-square compacts of any size. The compact was designed to accommodate both pressed and poured formulas. As for decoration, all surface treatments are suitable for Quartz Slide. According to Albéa, this is ideal for limited editions and collections.