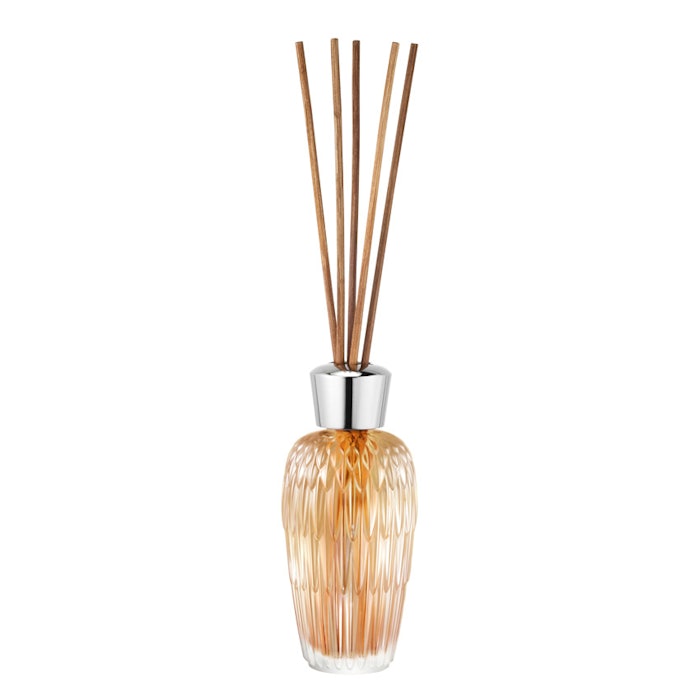 Quadpack has debuted three new packaging innovations for perfumes, colognes and home fragrances. 
La Cristallerie des Parfums enlisted the help of Quadpack to create the packaging for its new men's range. The range comprises Aeria Sirius, Aeria Alkar and Aeria Oris, each contained in a 100ml glass vial. The cap consists of wood, a zamak ring, a silver pendant and a zamak plaque engraved with the brand's logo. Additionally, Quadpack created the gift set for the men's range. 

Charismo is a glass bottle that features a square base and a large, flat surface for decoration. Options for decoration include silk screening, hot stamping, coating, painting and metalizing. The bottle is available in various sizes—30, 50 or 100ml. 
Quadpack was responsible for the zamak cap for Lalique Odyssée's diffuser. The zamak cap, which accompanies the 500ml crystal bottle, features a high-gloss finish and a hole to hold the wooden diffuser sticks.