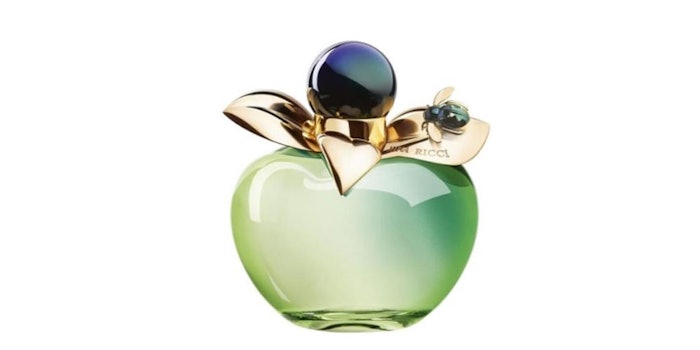 TNT Global Manufacturing was enlisted to create the ladybug detail adorning the bottle of Nina Ricci's fragrance, Bella. 
The ladybug, which was placed on the leaves of the apple-shaped bottle, was designed in one piece of zamak and has a gold e-coating finish meant to emphasize the two-tone epoxy decoration. 
According to TNT Global Manufacturing, "The challenge lies in the repeatability of this manual process at an industrial scale."