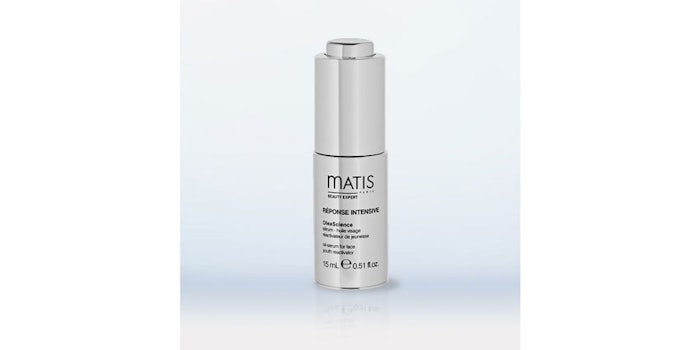 When it comes to packaging trends, eye catching and luxurious looking packaging has been on trend for a while, and will no doubt continue to be throughout 2017. Virospack is one packaging company that is using the high-quality effect of a metallic finish to benefit its customers and the packaging of their products.
Matis Paris, a company specializing in professional skin care treatments, has announced that the packaging of its Réponse Intensive will be undertaken by Virospack.
The anti-aging serum will be held in a 15ml dispenser dropper pack, of which the push button dropper and vial are encased in a shiny silver metal shell. The dropper pack was both produced and decorated in Virospack's facilities while collaborating with Matis on the selection of a black screen printing and lettering.
According to Matis the end result is "a set of harmonic proportions for an elegant and premium final package that transmits the brand's professional positioning."