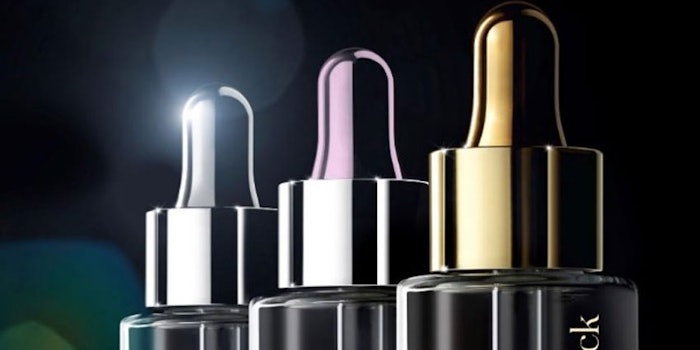 In a recent Euromonitor International report, it was stated that smaller packaging sizes would be a major trend in 2017. This can be attributed to lower costs for consumers, making products easier to use on the go and the need for touchups at work. Smaller sizes allow cosmetic products to conveniently fit in bags as well as meet carry-on regulations, which is something that today's consumer is taking into consideration when purchasing beauty products.
Virospack, a manufacturer and developer of droppers for cosmetics, has announced its new smaller designs for its molded glass bottle, which is available in 30ml wide, 30ml slim and 15ml slim formats. All models are made to work with a variety of droppers (classic and push button) with a 20/410 neck thread and also available with a wiper.
Virospack also developed a smaller sized dropper for anti-aging serum, Bioeffect 30 Day Treatment, which gives the user precision and safety during the process.
Eye catching and luxurious looking packaging has been on trend for a while, and will no doubt continue to be throughout 2017. To help celebrate its 60th anniversary, Virospack debuted a metallic finish for its rubber bulb through the process of metallization. This allows bulbs to be colored in an array of options including gold, silver, quartz pink, red, green or fuchsia.
According to the company, "The process of metallization is a new process that allows us to metallize rubber bulbs without losing the excellent elasticity of this material. A finish that has passed all our exigent product tests to be approved in the cosmetic sector."