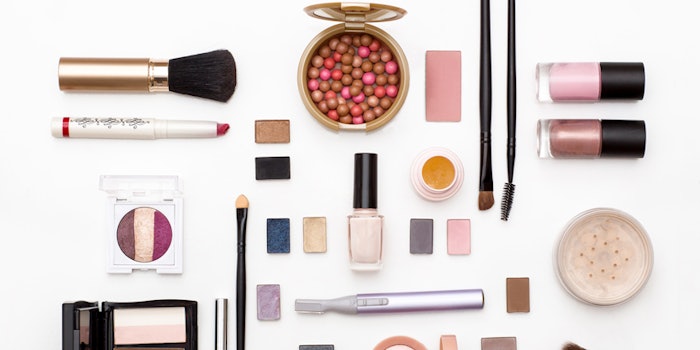 Cosmopack Bologna, which takes place March 16-19, will celebrate the 4th edition of The Cosmopack Wall Award. This year's edition is "Let's get emotional…urban poetry," and showcases how emotions from packaging, product texture or fragrance can influence the purchase process.
The 24 Finalists
Formula Makeup
Gotha Cosmetics: Bi-Metallic Eyes & Face Color
Veil ICC: Silver Moon Nail Serum
Intercos Group: Filter Factor Future Cushion Foundation
Mascara Plus Cosmetics: Dream2Real Mascara
Regi: Light Beauty Jelly
Packaging Makeup
Cosmei: Starscraper
Intercos Group: Mani Magic Polish Pen
MYC Packaging Innovation: Transforming Eyeshadow- Kajal
Omnicos Group: 2 Hold Magic Wand
Technology
Chromavis: New Vision Eyes & Lips Palette/New Vision Eyes & Face Palette
Eurovetrocap: Digital Perfume City
Fasten Beauty Creators B.V.: Holographic Printed Packaging
Geka GMBH: Bottle-in-Bottle Marble Mascara
Lumson: Revolve
Design
Ancorotti Cosmetics: Extruded Powder
Baralan International: Link
Marino Bellotti: Twinsted
Regi: Light Infiniti CP100
Formula Skin Care
CRB/Intercos Group: Instant Radiance Beauty Cream
Pink Frogs Cosmetics: Sleeping Metallic Mask
O-Pac: 24H Urban Kit in Wipes
Packaging Skin Care
Takemoto Packaging: Changing Printing & Miracle Vision Flash Printing
Albea: Teardrop
Karza: Helium
The finalists will be on display in The Wall Showcase. The awards will be held on Friday, March 17.