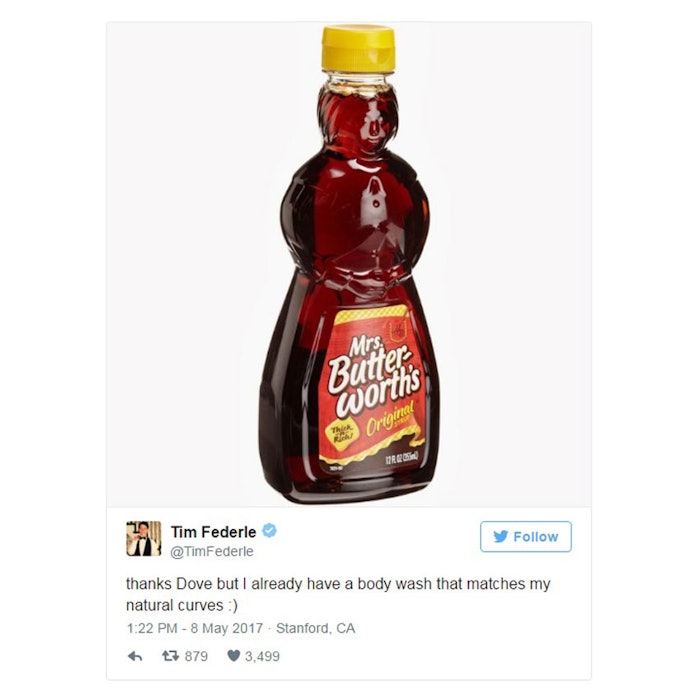 Thanks to countless ad campaigns and product lines, women know that Dove wants them to embrace and love their "real beauty." Now, the personal care company is using its mantra to inspire a new packaging line, "Real Beauty Bottles."
According to a Fast Company article, written by Jeff Beer, the six news bottles were created by Ogilvy London and were designed to resemble bodies of all shapes and size.
People were less than impressed and quickly took to social media to make a mockery out of the "Real Beauty Bottles."
Many are questioning the purchase process of these new bottles. One Twitter user sarcastically asked that if the store was out of her "body shape" did that mean she wouldn't be able to purchase the other bottles.
While this was one of the many snide comments floating around social media in the last 24 hours, many a truth is said in jest. The question remains, will consumers feel comfortable buying other "body shapes" bottles…will they feel comfortable buying the one that supposedly "represents" them?
Or maybe this whole thing is just getting blown epically out of proportion. No pun intended.