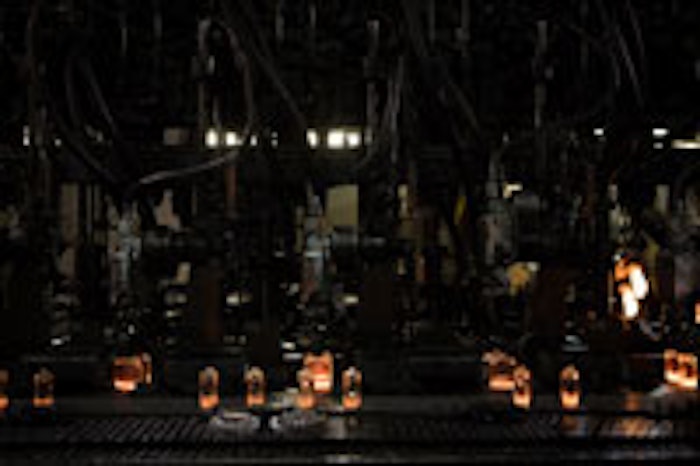 Verreries Brosse has updated its production facilities in Vieux Rouen Surbresle, France to keep pace with the packaging needs of the beauty market in a sustainable way.
Innovation
The historic manufacturer of luxury glass bottles, which dates back to 1854 and has packaged numerous fragrances and more over the years ranging from Jean Patou's Joy in 1930 to modern Jimmy Choo, has automated its furnace which is projected to have a potential output of 70 million units per year. With the second furnace, it will have an output of 110 million units. The company now has a total of seven automated lines. It also has three semi-automated robots, for a total of 1.3 million units. 
• 80% of the manufacturing use automated processes
• 20% use semi-automated processes, 2/3 for high-end spirits and 1/3 for perfumery (extraits, stoppers, limited editions, etc.)
• 40% of glass bottles are for export
• Fills 60 new projects per year  
Going Green
The company installed a new energy-efficient furnace that greatly reduces its CO2 and nitrogen oxide emissions. The factory's location in the heart of La Glass Vallée, the world's number one industry cluster for luxury glass bottle making where most of its suppliers are based, has the effect of keeping the CO2 emissions generated by transport to a minimum.
(Read more about sustainability for packaging success in GCI).
Verreries Brosse has also set ambitious goals for reducing the quantities of grease used in production to facilitate the removal of the glass from the blank molds and finishing molds.
Packaging Progress
Further supporting a green focus in packaging, the chemical formula of Verreries Brosse's glass contains 20% cullet, crushed glass recycled from previous production runs, which lowers the material's melting point and thus improves the factory's energy efficiency. Three of the group's branches are also working together to find solutions for the recovery/recycling of molds.
Automating Functions
For many years, especially since the installation of the new furnace in 2009, Verreries Brosse has made substantial and regular investments to improve the ergonomy of its workstations, for the greater wellbeing of its employees. In addition to the automation of certain functions, the handling of finished bottles has been reduced to a minimum. The cartons are now mechanically routed to the storage spaces, pending shipment to the clients' warehouses, completely eliminating the need for them to be carried by hand.
Boosting Production Flexibility
Verreries Brosse has stepped up its research in an effort to achieve and maintain the production flexibility required in today's market. In the future, being able to deliver small quantities for market tests or products that are being phased out will constitute a radical response to the problem of obsolescent stock caused by needlessly high minimum production orders, the company said.