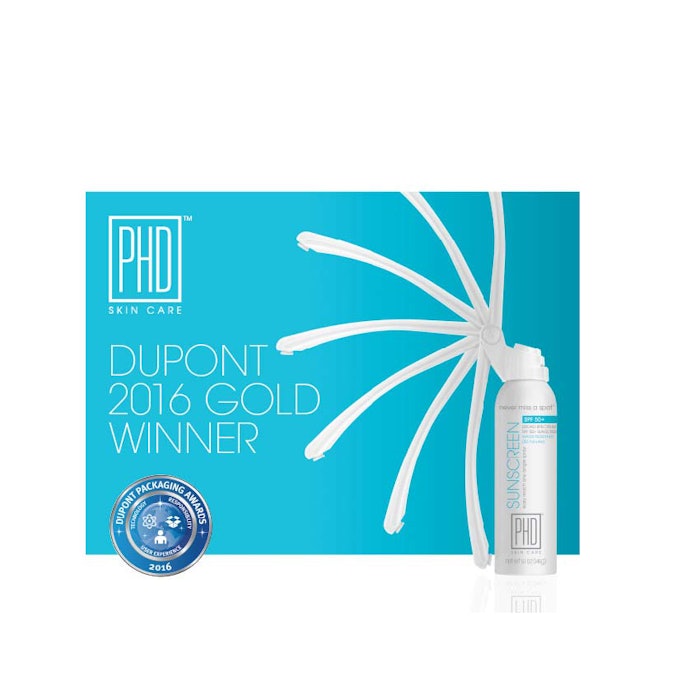 DuPont has revealed its 2016 Awards for Packaging Innovation, recognizing companies that have responded to worldwide demand for improvements in customer product experiences and sustainability, and incorporated simpler messaging and cost-efficient production technologies.
Never Miss a Spot Technology, Extended Wand Sunscreen Applicator (PHD Skincare) was the gold winner. 
Used in sunscreen applications, the packaging's "Never Miss a Spot" wand technology ensures even coverage to all of those hard to reach places, like one's back and legs, with ease.