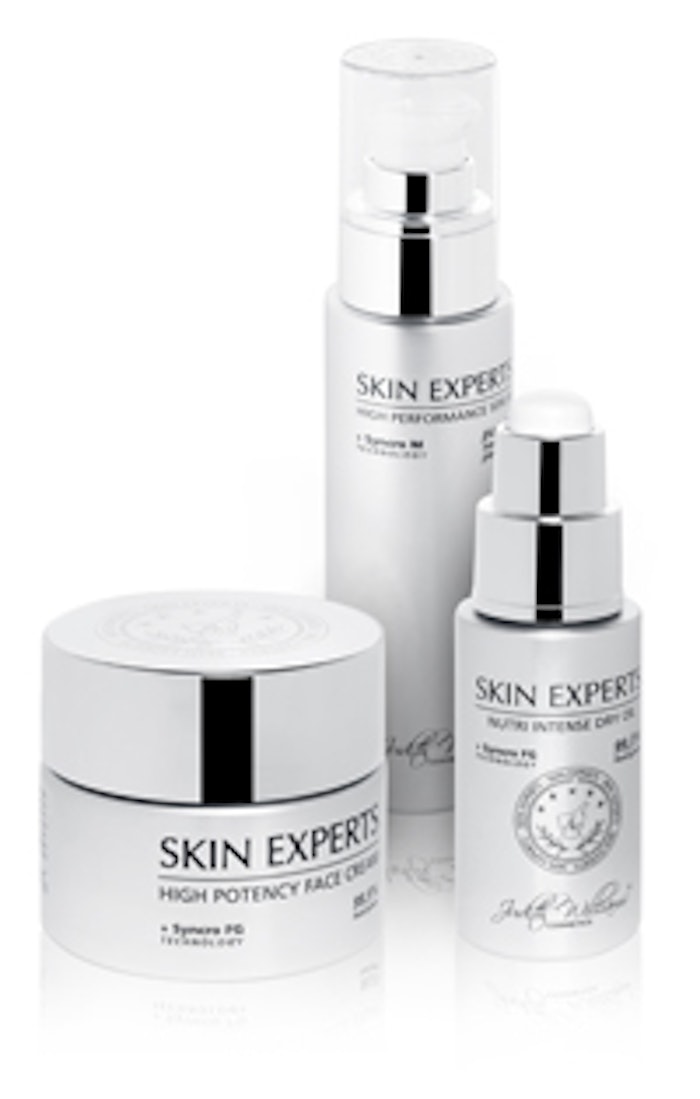 Diamond Wipes International announced it is now registered to handle and process organic ingredients and products. The newly awarded certification allows Diamond Wipes to enhance its environmental footprint starting from a sourcing stage. With an access to certified organic ingredients, Diamond Wipes will actively conduct R&D processes on beauty and personal care formulations to create new and innovative wipes. To receive organic processed product registration, Diamond Wipes adhered to all identified areas of compliance, including production without excluded methods and per the national list of allowed and prohibited substances. Organic certification verifies that handling facilities comply with USDA National Organic Program regulations and allow for the selling, labeling and representing of products as organic. Certification was granted by the State of California Department of Public Health Food & Drug Branch. In addition, cosmetic products labeled with organic claims must comply with both USDA regulations for the organic claim and FDA regulations for labeling and safety requirements for cosmetics. Diamond Wipes is a FDA-licensed manufacturer.
Gerresheimer announced it increased revenues by 10.4% in the first quarter of the new financial year in its first quarter 2013 financial report. "The strong revenue growth in the first quarter largely relates to increased revenues in the plastic systems division," said Uwe Röhrhoff, CEO of Gerresheimer.
Quadpack Group is celebrating its 10-year anniversary. The result of a 2003 merger between Belcos Packaging, Lenglart Packaging and Gadbrook Packaging, the company has grown to an international enterprise in the past decade, with in 10 countries, including European and Asian sourcing operations. It has established exclusive partnerships with manufacturers in airless packaging, foamers, acrylic jars, fragrance bottles and makeup; opened a test laboratory and established its own global logistics centre in Barcelona, Spain; and has incorporated two businesses into the Quadpack fold: accessory company Spirit and wooden component manufacturer Technotraf. And it has developed hundreds of thousands of packaging solutions for the world's leading beauty brands. A series of anniversary activities are planned for the coming year.
Additionally, Luxe Pack New York will see the official U.S. introduction of Technotraf wooden components for fragrance and cosmetics packaging. The Spanish manufacturer, a Quadpack company, will showcase its exclusive family of products, crafted from sustainably sourced wood. The range includes bespoke fragrance caps, jar caps, bottle caps, boxes and powder compacts that complement make-up, perfumery and cosmetics packaging. Technotraf's components will also be shown complementing the perfume bottles of Italian fragrance specialist Premi, offering a complete solution for perfumery packaging. Its Rectangular, Cilindro and Hollywood range will be displayed adorned with the best of Technotraf's wooden caps.
Berlin Packaging is opening a 40,000-square-foot warehouse in Miramar, Florida, to accommodate rapid business growth in the South Florida market. The facility will house customers' packaging components for just-in-time delivery and enable better same-day shipping to the entire state of Florida. Berlin Packaging will begin using the new space in May, and it will be fully operational this summer when the build-out is complete. It also will continue to use existing third-party warehouses in Orlando, Miami and Jacksonville when needed for proximity to customers' fillers or own facilities. The company is also opening a new office in Miami, joining its Florida headquarters in Bradenton and sales offices across Florida.
New on the Shelves
Judith Williams chose packaging from Lumson for its new Skin Experts range. The High Potency Face Cream is in a circular glass jar with a cover, both developed and manufactured in Italy by Lumson. The entire packaging is enhanced by silver metallized tone and luxury decorations—the jar features a silver, water-based lacquering with black screen printing while for the cover there is a silver shiny metallization with a hot stamping on the top. For the Nutri Intense Dry Oily, the drops of oil are delivered by an elegant bottle of 30 ml with a dropper, both metallized and decorated by Lumson. And the High Performance Serum comes in a glass bottle lacquered in silver, and the serum is distributed by a silver pump. The packaging was completed by transparent overcap with a logo hot stamped on top.
The new RMK Firming Essence from Kanebo steps out to the market in an elegant flacon having an inner shape made of HDPE overmolded by DuPont Surlyn by using the DuPont Surlyn 3D technology. The technology, where the Ds stand for "design, decoration and depth" according to PuPont, was chosen to give the flacon a thick wall, high-glossy luxurious appearance with a sensitive haptic. Besides the premium image of the prestige product, Surlyn 3D offers uniquely the chance to combine 2 shapes into an innovative container by preforming, decorating and over-molding it. The branding decoration is applied on the inner shape and therefore sublimated and protected by the outer layer against scratches or other influences from outside, which is one of the advantages of the patented DuPont technology.
Addressing the increase in consumer education on the effects of sun exposure, which is leading end-users to seek advanced formulations, Mega Airless is seeing exciting product development opportunities and an increase in the sales of added-value products. The packaging is involved in a number of high-profile sun care product launches, such as P&G Fekkai's After Sun Hair Mask, Coola's Baby Sunscreen SPF 50, Energizer's Hawaiian Tropic Sun Tan Lotion, Déesse, Dermatherm and Spirig Pharma. Many companies are using Mega Airless' airless packs to protect viscous SPF formulations and win over end-users with their ergonomic attributes and overall quality look and feel. Also, the neutral, all-plastic pumps deliver an eco-friendly halo. In addition, Mega Airless' mix-and-match product family allows customers to customize dispensing solutions and deliver ROI.
New Launches
The Fusion is a new bottle shape created by M&H Plastics with a new snap-on flip top cap that offers an endless choice of color options. The snap-on flip top cap is now available with the option of a colored insert giving the opportunity for range differentiation at a cost-effective price. The flip top cap comes with an active hinge enabling the user to open the closure and dispense product with just one hand, and the flat flip top cap means these bottles also can be inverted to use as tottles. The cap is available with or without the insert.
Toly Korea developed a new spray pump that can be adapted to the standard airless line, T2. These packs are single wall airless bottles and are available in a range of different volumes, from 15 to 100 ml.