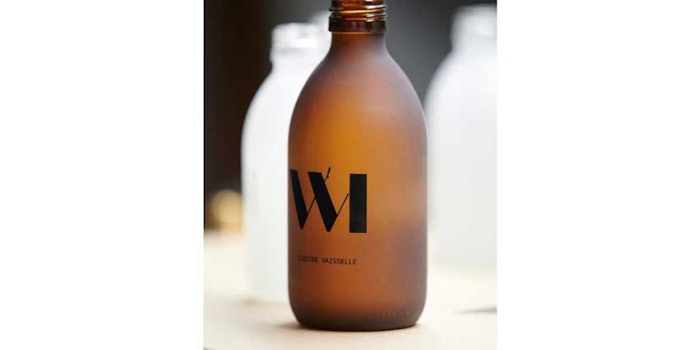 Verescence has announced the launch of its Safety Glass bottles for the French startup What Matters. 
According to the company, if the glass bottle should break, the fragments will be retained inside the second skin of the bottle, thus reducing the chance of injury. 
Samuel Joachim, director of innovation at Verescence, explained, "Our patented technology The Unbreakable—Safety Glass strengthens the mechanical resistance of glass while keeping its intrinsic properties. A very thin layer of polymer applied on the glass surface allows absorbing shocks."
Charlotte Catton, co-founder of What Matters, stated, "Our glass bottles come with a soft touch coating as a second skin which gives a non-slip effect on the glass surface, with no risk for the family, thanks to its resistance twice superior as conventional glass."
The bottles were created to offer an eco-responsible alternative to plastic and reportedly "remain in the virtuous circle of the recycling of glass. 
What Matters will present a preview of the first Safety Glass samples at Booth H20 during PCD 2020 in Paris, on Thursday, January 30, 2020. The official launch will follow in April 2020, exclusively on what-matters.fr/.