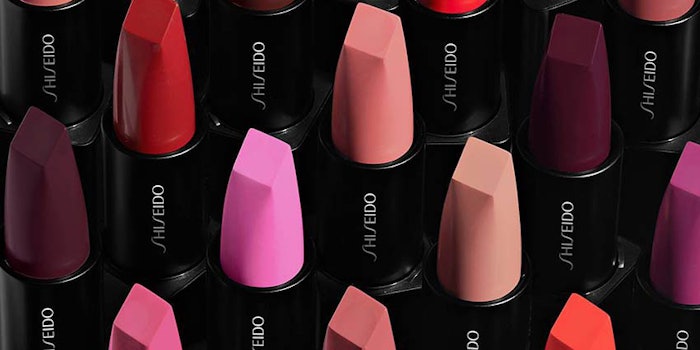 Pentawards, a packaging design competition, has revealed its Top 20 Winners Table; the design agencies, brands, freelancers, universities, packaging suppliers and manufacturers that have accumulated the most Pentawards points since 2007.
When each Pentaward ranking is given a corresponding point score–five for Diamond, through to one for Bronze–Turner Duckworth, which has worked for major names including McDonald's, Amazon and Coca-Cola, tops the Pentawards Top 20 Winners Table with 115 points.
Mousegraphics, Design Bridge, forceMAJEURE and Stranger & Stranger are the top five, scoring 98, 86, 69 and 65, respectively.
The Top 20 Winners Table is updated each year, as awards are decided and assigned by the judging panel, which is made up of experts from leading brands and design agencies, graphic designers, packaging specialists and branding professionals.
For 2020, the panel includes more female jurors than ever before, as well as its most diverse collection of experts, drawing from 18 countries. Some of the brands deciding the fate of this year's entries include Amazon, Facebook, Nestlé, Pearlfisher, Heineken, Bulletproof, Microsoft and Superunion.
With the competition closing on March 27, those still thinking of entering have just over three weeks to complete their submission.
Top 20 Winners:
Turner Duckworth: ranked #1, 49 awards, 115 points
Mousegraphics: ranked #2, 44 awards, 98 points
Design Bridge: ranked #3, 42 awards, 86 points
forceMAJEURE: ranked #4, 36 awards, 69 points
Stranger & Stranger: ranked #5, 27 awards, 65 points
Pearlfisher: ranked #6, 31 awards, 60 points
Studio Kluif: ranked #7, 20 awards, 51 points
Shiseido: ranked #8, 23 awards, 44 points
Springetts Brand Design Consultants: ranked #9 20 awards, 42 points
Suntory: ranked #10, 20 awards, 38 points
Series Nemo: tied for #11, 18 awards, 37 points
Supperstudio: tied for #11, 21 awards, 37 points
British Higher School of Art and Design: ranked #13, 20 awards, 36 points
Backbone Branding: tied for #14, 15 awards, 34 points
VBAT: tied for #14, 16 awards, 34 points
Depot Branding Agency: tied for #16, 19 awards, 33 points
Strømme Throndsen design: tied for #16, 19 awards, 33 points
Lavernia & Cienfuegos: ranked #18, 13 awards, 31 points
Established: tied for #19, 13 awards, 30 points
Pola Inc.: tied for #19, 16 awards, 30 points
"To be recognized with a win is an honor, but to be recognized for winning with consistency over the last 13 years is an incredible honor," Sarah Moffat, global chief creative officer at Turner Duckworth, said. "We've tackled everything from lawn feed to the Red Cross. It doesn't just mean that we have a shelf full of shiny trophies but it's also testament to the relentless spirit of our team and their ongoing commitment that only the best is good enough. Thank you, Pentawards, we're proud to be named your Number 1."
"Firstly a huge congratulations to the team at Turner Duckworth," Head of Pentawards Adam Ryan said. "It is no mean feat winning any Pentaward, let alone amassing 115 points in just 13 years. A fantastic achievement! It also goes to show that it doesn't take long to move up the rankings, which should be encouraging to those brands and agencies that want to break into the top 20. To those that are thinking about entering a design for the first time in 2020, we could be talking about you in years to come, just take that first step."
Ryan concludes, "With just three weeks to go, anyone thinking of entering needs to do so quickly. The entire Pentawards experience is designed to make every entrant feels as though they are getting something out of the process, whether that is an actual award, constructive feedback, unrivalled networking opportunities or simply meeting their role models. It has something for everyone and might just potentially transform their future thinking. Don't wait, get that entry in now."