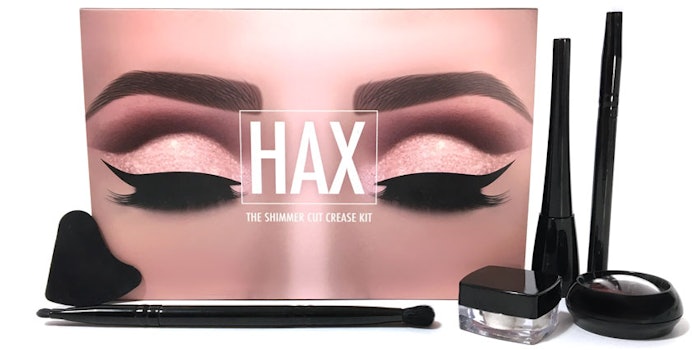 U.K.-based beauty brand, Hax Beauty, has partnered with turnkey beauty and cosmetics provider, Asquan Group, to create a collection of beauty kits. 
For the beauty kits, Hax enlisted Asquan to "create full-service solutions for limited-edition collections inspired by stories, tips and beauty hacks discovered and featured on various social media platforms."
According to Asquan, the end result of its partnership with Hax is an "Instagrammable" collection of sets that each feature a different story, various cosmetics and how-to guides. 
Asquan provided the primary pack, formulas and secondary shipping packages for the beauty kits. 
Asquan Group CEO, Angel Tsoi, was quoted saying, "Our ethos at Asquan has always been to create a company where personal service and a nimble outlook to product development is intrinsic. [Founder and president] Henri Tinchant and I have chosen our core team based on their wealth of industry experience and "can do" attitude. We fully embrace the fact that both increased speed to market and an accelerated stream of innovation is the key to success."