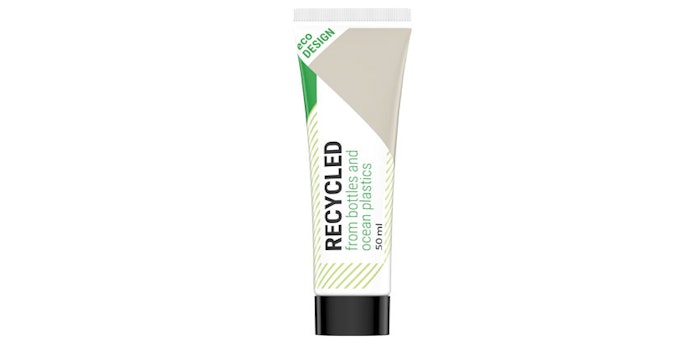 At the upcoming Perfume, Cosmetic & Design Paris, to be held on January 30-31, 2019, in Paris, France, Neopac will present that latest addition to its EcoDesign line.
Neopac's new recycled plastic tube was reportedly created to satisfy the growing demand for sustainable packaging materials. The tubes contain 75% recycled, food-grade compliant polyethylene plastics which contain 50% post-consumer recycled (PCR) materials. The tubes are decorated with solvent-free colors and low-solvent varnishes that are UV cured.
Additionally, the tube's caps are made from 100% ocean plastics PP materials derived from sea ropes. 
Cornelia Schmid, head of marketing for Neopac, said, "Pure, food-grade recycling material is currently scarce on the market. The introduction of our recycled tube shows how important it is for us, as consumers, to collect plastic packaging, and for the industry to find further solutions for separating these materials by type. In this way, existing material remains in circulation for as long as possible and we save 'new material'. We plan to continue introducing new, recyclable EcoDesign family members, and launch more initiatives to minimize environmental impact and support our customers' desire to reduce their ecological footprint."