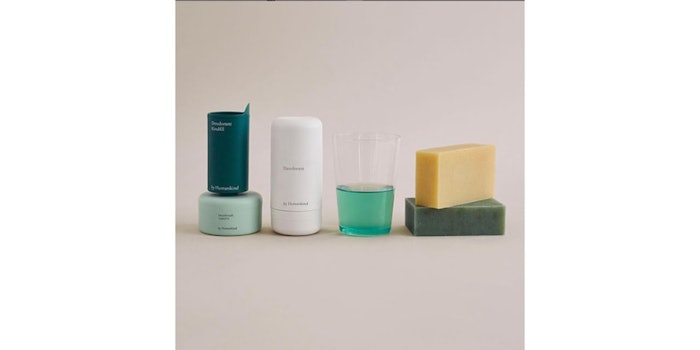 Clean ingredients and formulations are among the most sought-after aspects that 2019 shoppers seek out when perusing the beauty and personal care aisle. These same shoppers are taking the packaging housing clean beauty products just as seriously as what goes into them.
by Humankind is a brand specializing in "clean, easy-to-understand ingredients" that are packaged in refillable packaging so as to reduce single-use plastic waste. According to the company, in one year, a consumer taking advantage of by Humankind's refillable system will save the planet from up to five pounds of single-use plastic waste. 
The refillable packaging is guaranteed for life and $1 of the container purchase goes to removing plastic waste from the ocean.
Products include:
Mouthwash: A natural mouthwash in portable tablet form that is activated when dropped in water. Flavors include Mint, Spearmint, Orange, Lemon and Grapefruit.
Deodorant: A natural deodorant available in Eucalyptus and Unscented scents. 
Shampoo: An all-natural shampoo bar meant to nourish the scalp. Available scents include Lemon Lavender, Peppermint and Unscented.