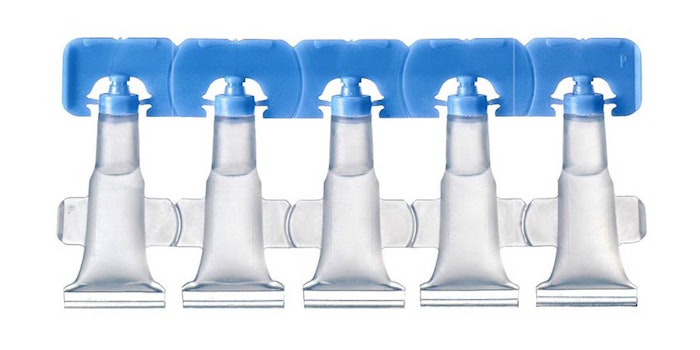 Tekni-Plex has purchased Italian healthcare packaging company Lameplast SpA, integrating the company into its global Tekni-Films business.
Lameplast manufactures plastic single- and multi-dose containers for pharmaceutical, diagnostic, medical device, veterinary and cosmetic applications, with a particular emphasis on ophthalmic, vaccine, vaginal and rectal applications. It is known for its injection molding, blow molding and injection blow molding expertise, enabling the production of custom packaging solutions.
The purchase, which will add 130 employees to the Tekni-Plex team (which currently consists of more than 3,000), is Tekni-Plex's twelfth in the last five years, as the company aims to grow its business through acquisitions and strategic add-ons. Lampeplast general manager Luca Iulli will continue to oversee the operation.
"We continue to drive our strategy by growing our business organically and through mergers and acquisitions (M&A). We have specifically focused on expanding our healthcare packaging offerings, with M&A in product or technology adjacencies," said Paul Young, president and CEO of Tekin-Plex.
He continued: "Lameplast brings Tekni-Plex specific expertise in unit and multi-dose packaging that was not part of our portfolio previously. We will now be able to offer a rigid packaging solution for prescription and over-the-counter medications and vaccines, in addition to our Tekni-Films flexible packaging options. These products are one more way we can provide value to healthcare and cosmetic companies around the world."
The company's quality management system is ISO 15378 and ISO 9001 certified. Lameplast is also a CE-mark holder for Class I medical devices, which indicates compliance with applicable European Union (EU) regulations and enables the commercialization of products in the 32 EU countries. Production is carried out in Class ISO 7 (Class 10,000) and ISO 8 (Class 100,000) controlled contamination environments according to ISO 14644-1.