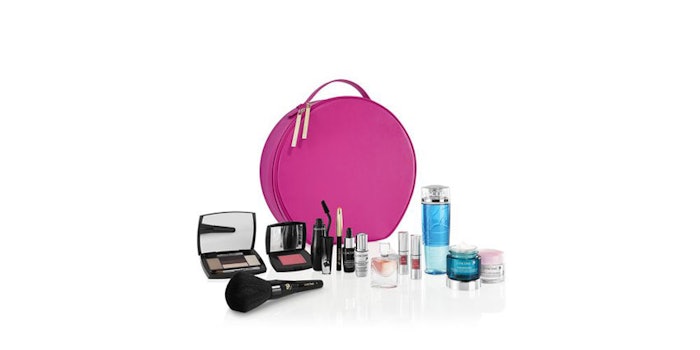 This year's PCD trade show in Paris marked the first time that Cosfibel Premium exhibited its various boxes and accessories to attendees. Among those on display was the third consecutive Lancôme Beauty Box that Cosfibel Premium created for the holiday season.
The 2016 Lancôme Beauty Box was a fuchsia pink color made of PU. The box was designed to be open down the sides by long pale gold anodized metal tags and a plastic zip coated in the same material. Inside contains a white flocked chock designed to hold more than 10 different products.
Cosfibel Premium also designed two matching items to accompany the box: a pouch filled with makeup brushes as well as flat makeup bag both in fuchsia cases hot stamped in gold.
Cosfibel Premium was fully responsible for this product and packing was undertaken in both a Spanish factory that employs handicapped personnel and in China at a workshop that gives opportunities to vulnerable women.