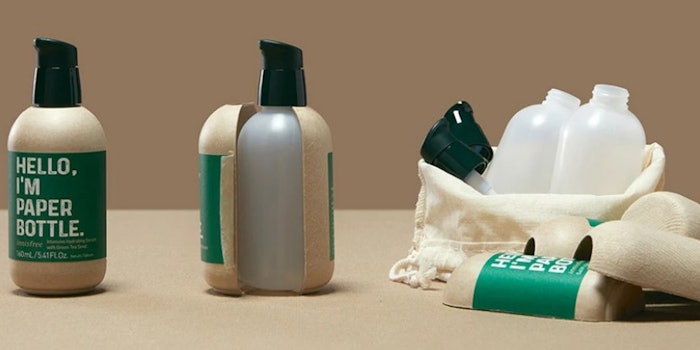 South Korean cosmetics brand Innisfree is offering its green tea seed-infused Intensive Hydrating Serum in a paper bottle.
Further reading: BPI Labs Scales Up, Seals the Deal for Hand Sanitizers Using Tubes
According to the brand, the 160 ml casing is "a small movement for the Earth naturally" by using 51.8% less plastic than the serum's original packaging. The outer paper mold casing is made with mixed scrap paper.
Once the product is used, the paper bottle is disposed as paper and the lighted plastic contents can be recycled.