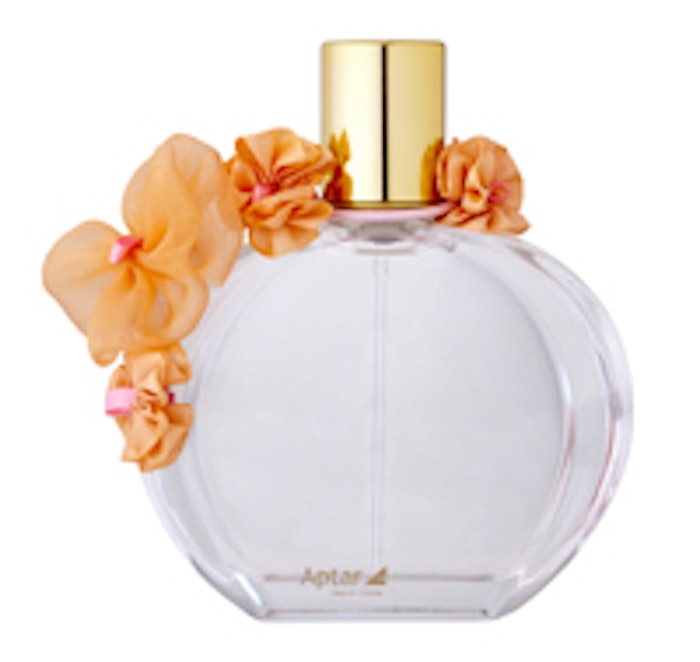 Anisa International made its presence known at MakeUp in NewYork with live demonstrations featuring its innovative, stylish product collections. To showcase its Glider Collection, Shana King, Anisa International's senior director of beauty and education, utilized the brushes to create show-stopping looks during daily animations at the event. The show also punctuated an exciting year for the company, which introduced its revamped website in June along with more than 35 new products introduced in 2013 that are driving consumer trends.
Topline Products displayed its latest developments in packaging design, including a new range of high quality airless pumps and cosmetic brushes, at MakeUp in New York. Also, besides its packaging innovations, Topline let visitors see its new and exciting developments in formulations, highlighting Topline's capabilities as a full-service, turnkey manufacturer. And during show, Topline president Charles Chang led a roundtable discussion of packaging experts—including Stéphanie Martins, vice president packaging and development, corporate North America ,L'Oréal; Marisol Simard, director of innovation, L'Oréal; and John Butcher, senior vice president new product support and engineering, Revlon—on how customers and suppliers can collaborate on packaging innovation in the conference sessions.
New Launches
Launched as an enhancement to fragrance packages, Aptar Beauty + Home's VP4 So Chic! features a metal collar that is specifically designed for accessory or charm placement on the neck of the bottle. The standard pump is created in two versions, one smooth and one with a lower bead. The VP4 So Chic! option provides a decorative element that communicates brand identity and differentiates from other packaging on the shelf.
Quadpack will highlight its new Twist and Mix Dropper, a high-end luxury dropper with two compartments to mix an active ingredient with an activating serum, at the upcoming Luxe Pack Monaco 2013 event. Additionally, Quadpack will use the event to debut its new airless glass bottle for premium skin care brands, and present Apollo's latest oil and foam pumps, as well as a range of Yonwoo and Quadpack jars and bottles with wooden caps from Technotraf. New launches in mascara and lip gloss from Brivaplast, in addition to slim pencil sticks concepts and Quadpack's latest design developments, will be displayed as well. Also, a selection of perfume bottles from Quadpack partner Premi will be at Luxe Pack Monaco 2013, including a limited edition perfume named Wood for its 10th anniversary with Premi's elegant Hollywood bottle, a gold anodized spray pump, a tapered beech cap from Technotraf, and a Quadpack charm, all held in an organza pouch.
Toly's mascara Division launched a new magnetic brush—the Magneto Brush—to extend its line of standard mascara brushes. The size of the Magneto Brush is small, but it enhances the volume effect of the formula and facilitates makeup application. The shape of the brush features two longitudinal cuts to help in creating a reservoir with the bulk for application, and the weak magnetic field of this brush attracts the bulk of the formula on the brush core and helps in the application of the mascara. Thus, the mascara bulk is evenly distributed along the whole length of the lash.
New on the Shelves
Carita Paris' new hair care series Haute Beauté Professionnelle, which is specially made for hairdressers, offers a modern approach underlined by the package design realized in cooperation with DieterBakicEnterprises and DieterBakicDesign. The elegant design concept results from the combination of soft edges and clear color contrasts, and in spite of different bottle sizes, the design line is overall very brand-consistent and yet highly selective. The aesthetic tension and the smooth touch create an exciting product handling experience.
Nivea USA completed its debut of an adapted new design language to help unify the look and feel of the Nivea brand, making it more prominent and easily recognizable at shelf. The famous Nivea cream tin was the main source of inspiration for the team of artists, and it is represented by the round logo, reflected in the rounded contours of the new packaging. This new iconic logo is the key element of Nivea's overall design expression. The goal behind the revamped look is to speak to women in a clear, contemporary, understandable way, in order to renew emotional connections with current users and also forge new ones. The Nivea brand stands for skin care, trust, quality and value for money, and to ensure that the Nivea identity reflects these values, it needed to be reflected in the new product design. The new packaging provides a better value.
Axilone worked with Dior to create the packaging for the brand's Capture Totale Multi-Protection Creme for face and neck, a highly technical item fully produced in Axilone's facility in Auray, France. The co-patented luxury package with refill replacement is the result of a strong collaboration between the companies, and the silver electroplated cap features the Dior logo on the top, which is engraved and hot stamped. Both collar and push button are also electroplated. The base of the jar is made of a transparent shiny PMMA with two-color deco, achieved with tampo printing. The inside is also decorated with two layers of pearly varnish and white coating, and the refill replacement part is tinted pearly and easy to remove. The design innovation also includes a push button to lock and unlock both cap and refill cartridge and coils that have been engineered to maintain a consistent linear pressure, which offers an ease when opening or closing the hinged jar cover. This process also is co-patented by Dior and Axilone.