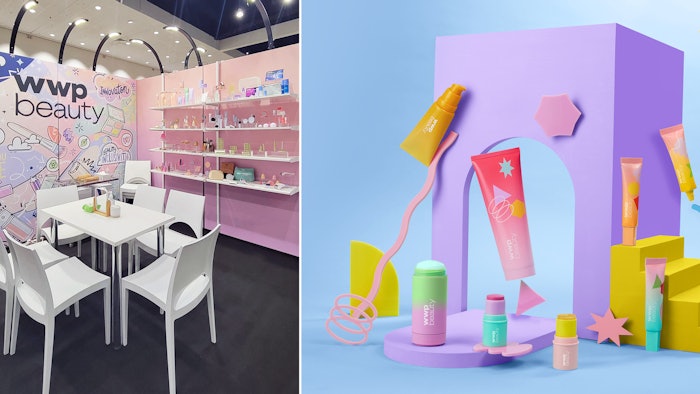 WWP Beauty debuted a lineup of turnkey offerings, packaging and accessories during the MakeUp in Los Angeles/Luxe Pack tradeshow. The new launches include 10 collections across every category of beauty.
Related: Baralan Introduces Sifter 70 Series
The Playground concept collection consists of naturally derived skin care products enhanced with probiotics and ashwagandha to provide balance and relieve stress.
The Hair Retreat collection is packaging designed to hold products that detox, strengthen and promote scalp and hair health.
The Beauty Bites collection is mini packaging for travel-sized products.
The Body Cult collection comprises packaging for body care products.
Manly is a fluid collection of functional packaging designed to enhance the grooming experience.
Double Care is a multifunctional collection of dual packaging solutions.
Color Revolution is a collection of color cosmetic refillable packaging solutions that reduce material usage, lower carbon emissions and promote a more circular design system.
The Side Effect Dropper collection adds a new gesture and more options in PCR, glass and molecular recyclable materials.
The Mono Material Pump is a recycle-friendly pump for use across beauty.
The Eco Bags collection features eco-smart bags in a variety of sustainable materials including bamboo fiber, recycled and organic cotton, soybean fiber, hemp, kraft paper, lychee grain regenerated PU, recycled vegan leather, cork, RPET, recycled PVB, recycled EVA, Tencel and Tyvek.
Josh Kirschbaum, WWP Beauty CEO, said, "We could not have been more excited to return to the MakeUp in Los Angeles event, showcasing our company in a way that the industry has not seen previously. It was important for us to bring with us multiple turnkey, packaging, and accessories collections that offered sustainable solutions for every category of beauty, with the ultimate goal of helping every beauty brand find its path to create a positive impact on the planet."