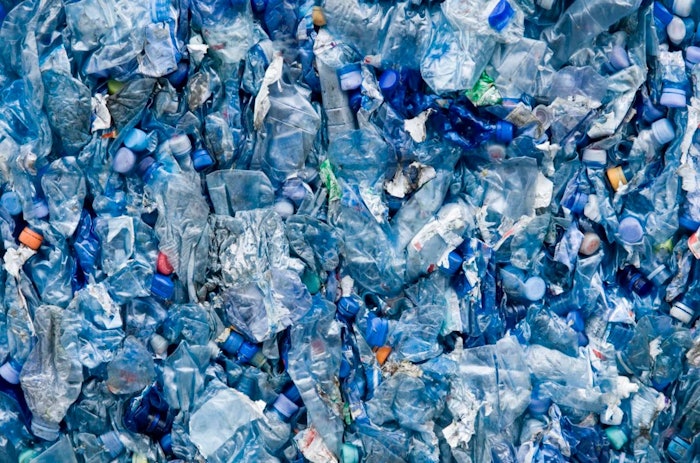 UK Research and Innovation has invested £30 million in The Smart Sustainable Plastic Packaging (SSPP) Challenge for 18 collaborative projects, including Beauty Kitchen's return refill repeat program.
Previously: Target Launches Target Zero Sustainable Packaging Initiative
According to an official announcement, "Beauty Kitchen's major return refill, repeat project will deliver a major trial of a pre-filled and returnable packaging scheme for liquid products in partnership with RBC Group, experts in logistics and automated retail [and] environmental charity City to Sea."
In addition, "the aim is to create behavioral change among brands, retailers, and consumers by empowering consumers to consider packaging as part of a service."
The project will include new concepts for refill stations, packaging leasing and pre-filled reusable containers, advanced return points and local bottle washing, tracking and analytics, and a smart consumer app.
On a wider scale, the new governmental funding supports five large-scale demonstrator projects and 13 business-led research and development projects.
The projects are said to have demonstrated their values in addressing the need to transform the UK's retail and packaging supply chains and support the development of more sustainable approaches to plastic packaging use.
Large-scale Demonstrator Projects
Plasgran, CLEANSTREAM technology.
Fiberight, uncaptured unrecycled plastics.
Impact recycling.
Beauty Kitchen, return refill repeat.
Unpackaged systems.
Business-led Research and Development Projects
Codikoat, Codibox: reusable, hygienic plastic food containers for events, festivals and home deliveries.
Haydale Composite Solutions, HiBarFilm2: high barrier mono-material flexible films for food contact applications.
Interface Polymers Ltd and Flexipol Ltd: recycle ready multi-layer barrier films.
Nextek: COtooCLEAN food grade recycled polyolefins.
Novolex Holdings UK: hot fill rPET CLEAR.
TIPA Corp UK: capturing and processing compostable packaging, behavior change interventions and infrastructure considerations.
Again, CleanCell-V2: a turnkey plastic packaging cleaning hub solution, which integrates into existing supply-chains and redefines what is reusable at scale.
Greyparrot AI Ltd: plastic packaging, a complete recognition and monitoring system based on AI and fusing RGB-based computer vision with near infrared spectral imaging.
Pragmatic Semiconductor Ltd, TRACE: technology-enabled reusable assets for a circular economy.
Recycleye: Automated Detection, Ejection and Recovery.
Stopford Projects Ltd, CircuPlast: a novel SCW technology for the circular management of non-recyclable plastics packaging waste.
Sylatech Ltd, enabling the circular economy: microwave assisted pyrolysis of plastic film and flexible packaging.
Xampla: development of plant-based, dissolvable, edible, single-serve food and drink sachets to replace single-use plastic packaging.
Jo Churchill, resources and waste minister, said:
Plastic harms our environment and our wildlife, blighting our beaches, our streets and our rivers, which is why we want to eliminate all avoidable plastic waste by 2042.
The government's £30 million investment targets innovative projects to create packaging that can be refilled, more easily recycled, and made of materials that are far more sustainable for our natural environment.
We must all do more to tackle problem plastics and, through our landmark Environment Act, we will create deposit return schemes for drinks containers and encourage more recyclable packaging so that we can go further to reduce, reuse and recycle more of our waste.