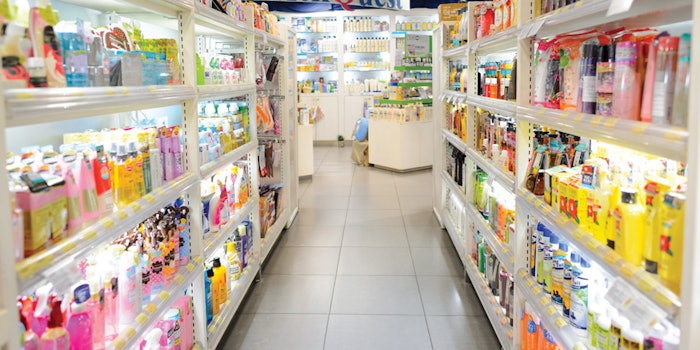 When it comes to building your brand, getting your product in the hands of your customers and growing your revenues, perhaps the most important part of any organization is its sales group. But how do you actually build your sales team?
Distributors or Sales Force?
The first consideration when building your "sales force" is to decide if you are going to do it yourself, or work with a distributor. In the beauty industry, distributors remain few and far between, so doing your research and interviewing potential distributors should not take too long.
In the spa industry, Universal Companiesa remains the leading distributor. The company's annual catalogue, showcasing 5,000-plus products in 300-plus pages, is known as the spa bible, and drives the majority of sales. Universal Companies has a call center in Virginia and recently opened a training and learning center in southern California. It also has a handful of sales managers in various geographies across the United States who represent a variety of their products and brands.
On the retail side of the industry, E.C. Scottb is the distributor that I most often come across. While the majority of its 100 brands are fragrance, the company carries some heavy-hitter skin care brands, including Clarins, Eve Lom and Ren. E.C. Scott works with approximately 2,000 independent and specialty beauty retailers, and its sales and training center is in Rochester, New York. Like Universal, the company creates a beautiful annual catalogue.
The benefits of working with a distributor include their extensive existing relationships—you do not have to start from scratch. They will also have a team of trainers and customer service experts that will help you meet your customers' needs, driving sell-through once your brand has been sold-in. On the flip side, they will not always do things the way you would do them.
Sales Manager or Independent Rep?
Should you decide to hire your own sales team rather than work with a distributor, you will need to decide if you are going to hire full-time sales managers that will work exclusively for you, or find good independent reps that work on commission and represent a number of different brands. There are, of course, pros and cons to both, as seen in T-1.
If you are looking for independent reps, ask other brands for recommendations. Some of the best reps I have come across carry lines such as Coola, Dr. Dennis Gross, Peter Thomas Roth and Beauty Blender. Asking your local spas and beauty boutiques if they work with any reps they love is another great place to start looking for the right people.
Beyond "Sales People"
As you build your sales team remember that, in addition to sales managers (sometimes called key account managers), you will most likely also need sales support people and trainers. Sales support people (typically freelancers) will go in-store and in-spa to help sell your brand. They will work your customer's customers, during events, or on a regular monthly basis doing product demonstrations and driving sales.
Trainers are educators. Education and sales are really one-and-the-same. However, for a professional brand, these will usually be licensed stylists or aestheticians (which a sales manager may not be) so that hands-on education can be provided.
There Is No One Way
You may decide on a blended strategy—working with a distributor, having a few key account managers in your main territories and offering your accounts some sales support. Can you do it all?
There is no right or wrong way, only the way that works best for your brand. Building your sales force will most likely involve some trial and error, and your sales structure will most likely evolve as your brand grows. And remember: Your sales force will always begin with you, its best salesperson!
Footnotes:
awww.universalcompanies.com
bwww.ecscottgroup.com
Ada Polla ([email protected]) is the co-creator of the Swiss
antioxidant skin care line, Alchimie Forever, which launched in the U.S. in 2004. Her strategic focus and implementation have yielded double-digit annual revenue growth for the company. Polla holds an MBA from Georgetown University, majored in art history and political science at Harvard University, and graduated magna cum laude with a Bachelor of Arts degree in 1999. She is also a Global Cosmetic Industry editorial advisor.