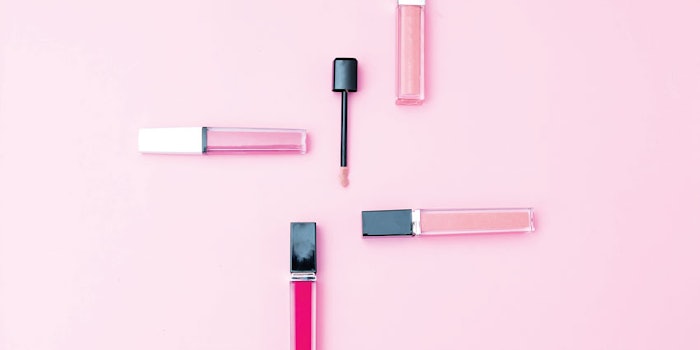 Searches for indie facial skin care products, particularly face masks, enjoyed a remarkable 659% growth in review volume in 2017, compared to 2016, according to recent Influenster dataa. It's precisely this type of statistic that's driving retailers' hunger for new and unique independent brands with compelling founder stories. It's also creating a massive battle among retailers, with upstart brands caught in the middle.
Indie beauty has been trending for the last few years, but once it became clear that Amazon's partnership with Violet Grey would one day yield a platform for indie, niche and luxury beauty, things became more heated. Already, according to One Click Retailb, the estimated total sales for Amazon's first-quarter US health and personal care product segment was more than $1.9 billion, a year-over-year growth of 31%.
To boost the pace of expansion, Amazon is preparing to introduce a beauty shop devoted solely to indie beauty. Amazon's Indie Beauty Shop will feature color cosmetics, skin care and men's products from newer companies that are at least 50% owned by an independent operator. The catch? The featured brands cannot be available at major retailers such as Ulta Beauty or Walmart.
The lure of Amazon's massive marketplace is no doubt a concern to other retailers, though some indie brands may have concerns about getting lost in the shuffle on Jeff Bezos' gargantuan platform. And legacy retailers have deep, proven ties with indie brands.
For instance, Ulta has already partnered with ColourPop, Morphe, Nudestix and other hot indie brands, while Sephora has boosted its offerings with exclusive collaborations with brands like Pinrose, which just introduced scent-inspired makeup, and has launched the Clean at Sephora initiative, featuring brands such as Drunk Elephant and Tata Harper that omit ingredients of concern like SLS, SLES, parabens, formaldehyde, phthalates and mineral oils.
Target has also embraced indie beauty by selecting emerging brands for its Target Takeoff boot camp, which serves to build the retailer's "differe­ntiated assortment of must-have products," according to the company. The incubator program will provide insights, resources and potential retail opportunities for upstart brands, which comprise inclusive and natural beauty concepts from Girl + Hair, Hue for Every Man, Yuni Beauty and more.
Even as retailers rush to distinguish their product mixes, indie brands continue to crop up at a dizzying pace, with the best of the best snagging big investment and acquisition opportunities, including Kosås, Pulp Riot and Eyeko.
The question is whether there are enough quality indie brands to go around, and whether they can help retailers stave off the monolithic dominance of Amazon.
I hope you enjoy this month's issue. See you in September.
Footnote:
aSusanna Goldfinger, "Top Trends in Facial and Body Skin Care," June 2018 issue; www.gcimagazine.com/magazine/pastissues/
b"One Click Retail Reports Q1 2018 Financial Results for Amazon US," www.gcimagazine.com/marketstrends/channels/onlinetv