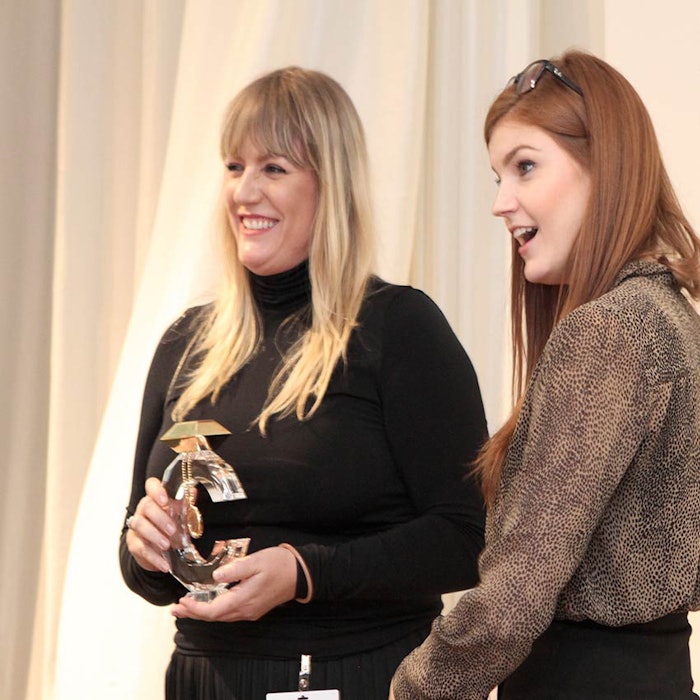 Reaching consumers across channels is more difficult than ever. During innoCos Digital in New York, a range of speakers and panelists discussed the state and future of consumer engagement in the beauty space, as well as the opportunities presented by new insights and technologies.
The day-long event closed with the beauty20 awards, which honored beauty's digital and social media leaders.
Read Part 2 of our innoCos Digital coverage here.
Prestige Fragrance Retail Offers an Opportunity to Convert
The fine fragrance market has been relatively flat since 2013, despite the industry's investments in the market, said Hana Ben-Shabat, a partner at AT Kearney.
According to numbers from Trefis, the global fragrance industry will expand from $40.1 billion in 2016 to $43.6 billion by 2021. This slow growth is reflected in the fact that the mix of top-selling fine fragrances changes very little year-to-year, indicating consumer displeasure and fatigue.
Ben-Shabat's presentation clarified what matters—and what doesn't—to the consumer in the prestige fragrance retail experience.
What the Shopper is Doing
According to AT Kearney's research, 40% of prestige fragrance consumers are merely replenishing when they shop. About 13% are buying a gift. Ben-Shabat noted that shoppers are brand-loyal when it comes to fragrance. In fact, 50% of consumers buy their "favorites."
But that retailers can "shift" that loyalty, reflected in the fact that 40% of surveyed shoppers buy something different from their original intention.
This would represent a significant opportunity for retailers and brands—except for the fact that everyone appears to be investing in the wrong shopping experience for prestige fragrance.
What Does and Doesn't Influence Consumers?
Perhaps surprisingly, AT Kearney's research found that advertising is not a significant driver of consumer behavior. In fact, they hardly notice it. Just 7% of AT Kearney's research respondents noted that ads had a significant effect on their behavior—a figure matched by word of mouth. About 13% are swayed by trials/samples.
Promotions, gifts-with-purchase, discounts and knowledgeable in-store customer service can motivate prestige fragrance purchases, said Ben-Shabat, while spritzing and indiscriminate dispersal of samples is a doomed strategy. In short, deliver service and value in a targeted manner.
Because throwing samples at consumers is ineffective, Ben-Shabat said, brands and retailers need to better understand consumers' interests and consider cross-department merchandising to enhance the consumer experience.
Online Consumer Patterns & Influencers
It is unsurprising to learn that Amazon is the top fragrance site online. But, Ben-Shabat noted, it is striking that specialty fragrance sites overall lead Sephora.
She added that online fragrance shoppers are not omnichannel. They shop primarily online only, attracted by the availability of specific items and limitless assortment, as well as competitive prices and free shipping.
Interestingly, Ben-Shabat concluded, service and tips/advice prove to be uninfluential in the digital space.