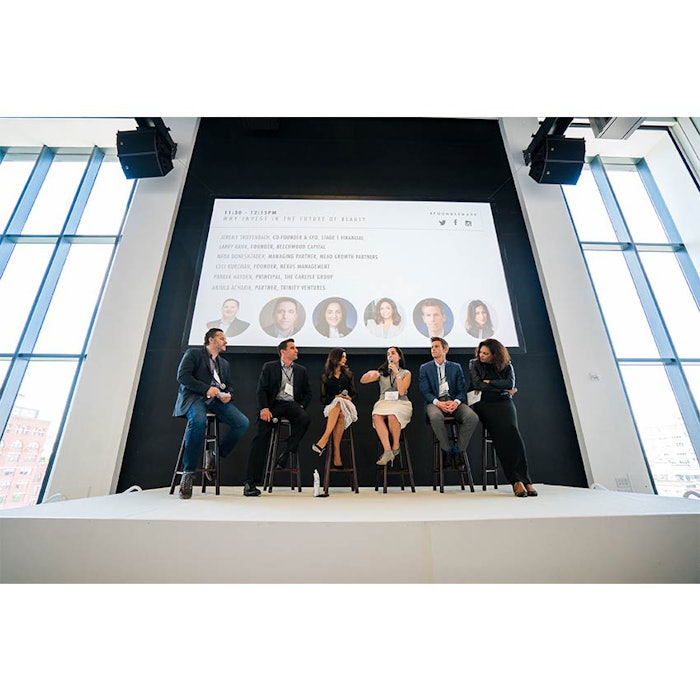 FounderMade Beauty recently presented a look at the world of independent beauty, including founders, investors, the latest startups and retail leaders. Like FounderMade's Wellness Summit, the event pointed to the key trends shaping the industry. This story is part of a multi-part feature covering the key topics from the conference.
What do retailers demand from brands in 2017? A strong foundation story, efficacy and safe formulas, and stand-out packaging.
Consumers want to connect with a brand, said Sabeen Mian, head of brand partnerships and merchandising for Ipsy. As a result, direct-to-consumer brands need to leverage their brand foundation story to create engagement. Creating a point of difference is critical, said Annamarie Daoud, VP of product and brand development at Ricky's NYC. Often this is accomplished through a founder story.
Mian noted that it's critical to deliver performance and efficacy—and great packaging is more important than ever, because first impressions matter. Daoud concurred, noting that Ricky's partners with 700 vendors with 35,000 active SKUs. In such a crowded marketplace, packaging must stand out. She added that Ricky's relies on vendors for stand-out merchandising, including unique displays.
Target's Eric Carl pointed out that packaging is meant to be disrupting in aisle. He added that brands must understand how that packaging performs both in brick-and-mortar and ensure that it carries the weight of the brand in a digital context.
Tara Foley, founder and CEO of Follain, said that above all else she focuses on specific safety criteria and her company's restricted ingredients list. Once safety is confirmed, Follain focuses on efficacy, often putting products through their paces with estheticians and dermatologists.