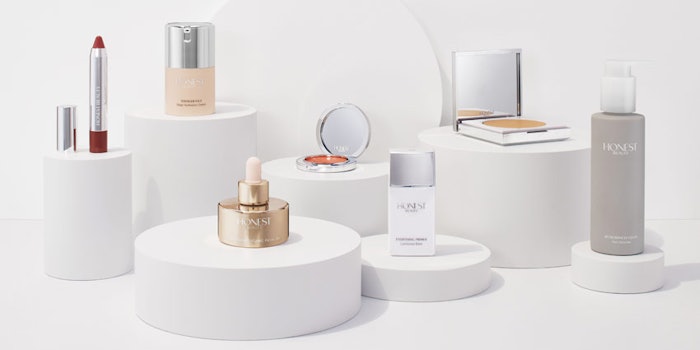 Target has announced the expansion of Honest Beauty, which will be available in select Target stores, with an expanded assortment on target.com beginning March 26, 2017.
 "I believe that everyone deserves to have access to clean beauty products. People are so conscious about what they eat, what they put in their body, what they use to clean with and what they give to their kids, but it's easy to forget that what we put on our skin is also important, because skin is your body's largest organ," said Jessica Alba, company founder. "When it comes to beauty, women often compromise from the neck up. I believe Honest Beauty can go head-to-head with conventional [products] when it comes to pay-off and performance."
The 44-piece beauty collection features safe, botanically driven ingredients ranging from color cosmetics to facial moisturizer.
The collection includes:
Contour Highlight Kit
Crème Blush available in Charming, Truly Daring, Truly Exciting, Truly Flirting, Truly Teasing, Truly Thrilling
Elevated Hydration Replenishing Mist
Even Brighter Everyday Moisturizer
Everything Cream Foundation available in Almond, Camel, Linen, Sand, Shell, Snow
Everything Organic Facial Oil
Everything Primer
Invisible Blurring Powder
Luminizing Powder available in Dawn Reflection, Dusk Reflection and Midnight Reflection
Magic Balm
Refreshingly Clean Gel Cleanser
Refreshingly Clean Gentle Konjac Sponge
Refreshingly Clean Makeup Remover Wipes
Refreshingly Clean Powder Cleanser
Spotlight Strobe
The Depuffed Eye Gel
The Younger Eye Cream
Truly Kissable Lip Crayon available in Blossom Kiss, Chestnut Kiss, Coral Kiss, Honey Kiss, Marsala Kiss, Melon Kiss, Mulberry Kiss, Peony Kiss, Petal Kiss, Raspberry Kiss, Rose Kiss, Strawberry Kiss
Truly Kissable Lip Kit
Truly Lush Mascara Lash Primer
Younger Face Deep Hydration Cream