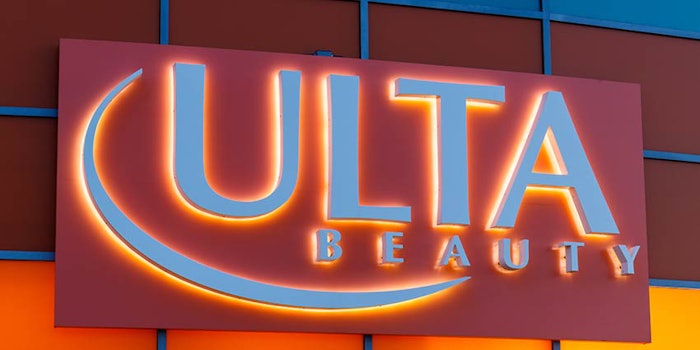 Amid coronavirus challenges, Ulta Beauty has released its Q4 and full-year 2019 results and an outlook that currently does not account for the recent pandemic outbreak. Ulta reported that Q4 net sales rose 8.5% to $2,305.9 million, while full-year 2019 net sales increased 10.1% to $7,398.1 million.
On analyst conference call following the earnings release, executives noted that 1) coronavirus will hit in-store trial through testers but can be made up with virtual try-on tools and 2) buy online and pick up in-store has been rolled out successfully across all stores, though the average ticket tends to be lower than typical e-commerce order, reflecting perhaps a desire to escape shipping costs.
Comparable Q4 2019 sales rose 4%, despite a downturn in makeup. Results were boosted by growth in transactions and average ticket size. Comparable full-year 2019 sales increased 5.0% compared to an increase of 8.1% in fiscal 2018, driven by transaction and average ticket growth.
Gross profit as a percentage of net sales increased 10 basis points in Q4 2019 to 35.0% compared to 34.9% in the fourth quarter of fiscal 2018, driven by merchandise margins and offset by investments in salon services.
Gross profit as a percentage of net sales increased 30 basis points for full-year 2019 to 36.2%, compared to 35.9% in fiscal 2018, led by improvement in merchandise margins.

Net income rose 3.7% in Q4 2019 to $222.7 million, compared to $214.7 million in Q4 2018.
Ulta opened 13 new stores in Q4 2019 and relocated two others.

For full-year 2019, the retailer opened 86 new stores, remodeled 12 and relocated eight, reflecting slower expansion activity year-over-year. The company ended fiscal 2019 with 1,254 stores and square footage of 13,193,076, representing a 6.9% increase in square footage compared to fiscal 2018.
2020 Outlook
Sales for full-year 2020 are forecast to rise 7-8%, with comparable sales up 3-4%.

The company is expected to open 75 new stores and remodel or relocate 15 in fiscaal 2020. It will also enact 42 store refreshes.
"The Ulta Beauty team delivered results for the fourth quarter at the high end of our expectations, and I am proud of how our teams worked together to serve our guests this holiday season," said Mary Dillon, CEO. "Our enhanced omnichannel capabilities, combined with our merchandise exclusives, cross-category marketing events, and great execution by our store teams, enabled us to expand our market share and deliver a successful quarter."